Newsletter•Virtual Experiences
Your Guide to the Best Virtual Tasting Experiences
Tired of hunting for virtual wine experiences? We were too, so we made it easy...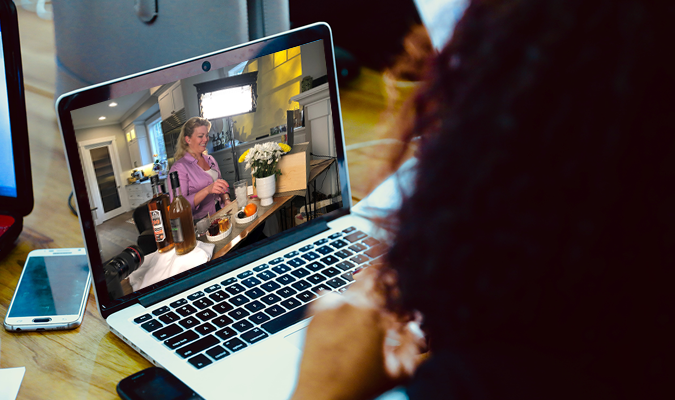 Last year was wild and most definitely full of firsts. I, like just about everyone else spent a great deal of time on video conferences for everything including business meetings, family trivia night, cocktail time with friends, working out with my favorite sweat buddies at Napa Boot Camp, and of course wine tasting experiences.
We did notice though, that unless you were a wine club member of a winery that was offering virtual tastings, it was not exactly easy to find virtual experiences. Many of you reached out to us asking where to find virtual wine experiences and conveying the frustration of having to search individual winery sites, social media and more to try to figure out what is available.
Our team decided enough already! We know there are so many fabulous wineries offering fun virtual experiences that wine lovers like you really want to know about. CellarPass has made it easier than ever to discover virtual experiences hosted by our fabulous wineries as well as our very own weekly broadcast, CellarPassTV, where we taste wines from a variety of regions, learn new skills, and chat with interesting people from all over the country.
Virtual experiences are a fantastic way to try wines from properties that maybe you wanted to check out, but didn't have time to visit during your last wine country adventure or perhaps broaden your palette by trying wines from new regions you have not yet explored.
CellarPassTV is back for another fun season of exploring wines and the regions they are sourced from, learning new skills, insightful interviews with winemakers and other intriguing individuals.
Join us on Thursdays at 6:00pm Pacific, pour a glass and enjoy a little piece of wine country no matter where you are.
And the best part? You can order the featured wines to be shipped to you and sip along with us. Most of the wines featured are pre-release, so this is your chance to get your hands on these gems before everyone else.
We kick off the 2021 Season with Tom Davies of V. Sattui Winery next Thursday, January 14th @ 6:00PM.
Virtual Experiences
Enjoy wine country at home with these incredible wineries. Make it more fun and invite a friend or two and have fun tasting new wines. You'll be able to show off your new wine knowledge during your next visit to wine county.
Featured Upcoming Events

Want to see your events featured in our newsletters?
Subscribe to our Newsletter
Join our mailing list and be one of the first to know about upcoming local events.
Categories