A Perfect Gift for Dads and Grads: Dive into Extraordinary Experiences with A Vault Membership
Visit over 60 delightful tasting rooms, featuring wineries, breweries and distilleries. Plus, Vault members receive VIP access and exclusive pricing to select CellarPass events!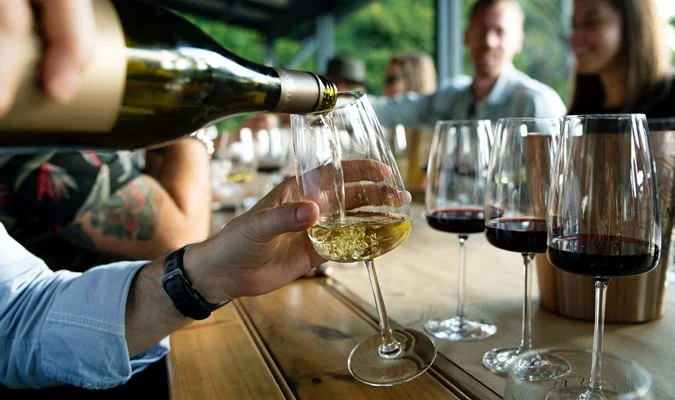 It's time to celebrate the Dads and Grads season in style. Whether you're looking for a unique gift for your wine-loving dad or searching for an extraordinary experience to celebrate your college grad, CellarPass has got you covered. Introducing the Vault Membership program, your golden ticket to unlocking a world of exclusive tastings, special offers, and unforgettable events!
What's Inside the Vault?
Picture this: over 60 delightful tasting rooms, featuring not just wineries, but also breweries and distilleries. With a Vault Membership, you gain VIP access to some of the most renowned and hidden craft beverage gems. Imagine sipping on exquisite wines, savoring craft beers, and enjoying top-notch spirits, all at your fingertips!
Exclusive Benefits Await!
As a proud Vault Member, you'll receive more than just access to a bevy of tasting rooms. Prepare to be spoiled with exclusive perks and privileges tailored just for you. Let's take a sneak peek at some of the incredible benefits:
Special Offers from Tasting Room Partners: Our curated collection of tasting room partners roll out the red carpet for Vault Members. Enjoy discounts on purchases, exclusive tasting experience benefits, and other exciting offers that'll make your taste buds tingle with joy.

Member-Only Pricing on Special Events: Get ready for a party like no other! As a Vault Member, you'll have access to member-only pricing on tickets for special events. Imagine attending the upcoming Napa Valley Harvest Music Series, where you can groove to live music, sip on outstanding wines, and create memories that will last a lifetime. And that's just the beginning—there's always something amazing happening in the Vault.
How to Join the Vault?
Becoming a Vault Member is as easy as pie. Simply click here to sign up for the Vault Membership program. As soon as you do, a world of tastings and experiences will be unlocked before your eyes. Embrace the opportunity to connect with fellow wine, beer, and spirits enthusiasts, all while enjoying the finest tasting experiences.
Get Ready for an Unforgettable Journey!
Are you ready to embark on a tantalizing adventure? The Vault Membership program from CellarPass is your key to discovering hidden gems, indulging in exclusive offers, and attending unforgettable events. Whether you're searching for the perfect gift for Dad or rewarding yourself or the grad in your life for that hard-earned graduation, the Vault has everything you need to make your experience truly special.
So, what are you waiting for? Pack your bags, raise your glasses, and join the CellarPass Vault today! Your journey into the realm of flavors awaits. Cheers to a life well-tasted!
Special Dads & Grads Offer: Use code DADSGRADS23 and save 25% plus, receive a complimentary bonus membership for every membership purchased. Hurry, offer expires 6/18/23.
Best Places to Sip This Summer
Upcoming Events
Subscribe to our Newsletter
Join our mailing list and be one of the first to know about upcoming local events.