Experience the Best of Wine Country: Unforgettable Summer Events Await!
Let's dive into the exciting events that will make your summer getaway an absolute delight!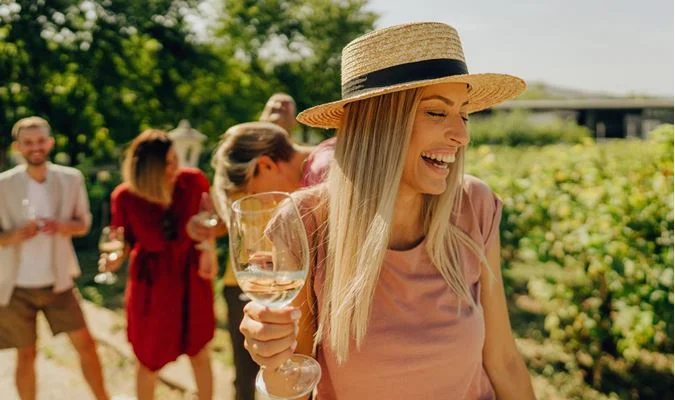 Summer is the perfect time to immerse yourself in the breathtaking natural beauty of wine country, where rolling vineyards, charming small towns, exquisite wines, and festive celebrations come together to create an unforgettable experience. I am thrilled to guide you through an adventure-filled season, highlighting events where sizzing barbecues, exquisite lobster feeds, and a vibrant Luau await you. Get ready to indulge in a unique fusion of flavors, savor award-winning wines, and create cherished memories in the heart of wine country. Let's dive into the exciting events found here on CellarPass.com that will make your summer getaway an absolute delight!
Joe Dutton's Vineyard Walk & BBQ
Date: June 17, 2023
Location: Sebastopol, CA
This is Dutton Estate's event of the year! Join Joe Dutton for a morning walk through Shop Block, the original vineyard his father Warren planted in 1967. After exploring the historic vineyard and learning about Dutton Estate's history and their commitment to their winemaking meet back at the winery for a Father's Day themed BBQ. Indulge in a mouthwatering barbecue feast paired with delicious Dutton Estate wines in the heart of wine country.
Pick & Shovel BBQ: A Smoky Affair
Date: July 8, 2023
Location: Hopland, CA
Get ready to revel in the aromas of smoky goodness at the Pick & Shovel BBQ. Join this event for a barbecue extravaganza that showcases the best of wine country flavors. Celebrate California's heritage grape by joining us for our 3rd annual Pick and Shovel Zinfandel Block Party!
With live 90's music by legendary cover band Rock Candy and world-class BBQ from Ukiah's own Big Earl's BBQ, our Block Party will remind you why California claimed this delicious grape!
90's attire is encouraged!
Hawaiian Luau at Wise Villa Winery
Date: July 16, 2023
Location: Lincoln, CA
Wise Villa's owner, Dr. Grover Lee is honoring his Hawaiian heritage by hosting a Hawaiian Luau. Experience the enchantment of the Hawaiian islands and celebrate summer in style as you enjoy a traditional Luau feast of Hawaiian delicacies paired with our exceptional wines. Immerse yourself in the vibrant atmosphere of live music with Hawaiian singers & slack-key guitar and be transported to the islands as mesmerizing hula performers share the story of their ancestors, islands and culture through their sacred art of hula. This Luau promises an unforgettable evening of tropical flavors and wine country elegance.
Roll Up Your Sleeves: Seafood Extravaganza at Merryvale
Date: August 5, 2023
Location: St. Helena, CA
Prepare to indulge in a seafood lover's dream at the Roll Up Your Sleeves: Seafood Extravaganza at Merryvale. Set amidst our historic estate, this event offers an exquisite seafood feast accompanied by the finest wines. Immerse yourself in the lively ambiance as you savor succulent seafood and enjoy the company of fellow wine enthusiasts. It's a culinary experience that will leave you craving more.
Lobster Bake with Sugar: A Coastal Delight
Date: August 6, 2023
Location: North Stonington, CT
Join the gang at Jonathan Edwards Winery for an extraordinary evening of coastal delights and rhythmic bliss at our Lobster Bake with SUGAR! Indulge in a full lobster dinner, including Steamers & Mussels in butter, Corn on the Cob, Red Bliss Potatoes, BBQ Chicken, and Watermelon dessert. Get ready to dance the night away to the infectious beats of SUGAR!
Experience the expertise of Newport's clambake presentation while relishing delicious food, wine, and an unforgettable atmosphere with a big white tent and vineyards views. Don't miss out on this magical event where flavors and rhythms collide - get your tickets now!
Best Places to Sip This Summer
Upcoming Events
Subscribe to our Newsletter
Join our mailing list and be one of the first to know about upcoming local events.