The Best Paso Robles Wineries 2022
The Paso Robles area has something for everyone, originally known for Rhone varietals, there are hidden gems sprinkled through-out the countryside with styles and varieties for all palates.
Did you miss your chance to visit wine country this summer? Fear not, for the Paso Robles wine region is the destination for you. With summer-like temperatures from late Spring through October, there are one-of-a-kind experiences that can be booked year round.
The Paso Robles area has wineries and tasting rooms suited for everyone in the group. Originally-known for Rhone varietals, there are hidden gems sprinkled through-out the countryside with styles and varieties for all palates.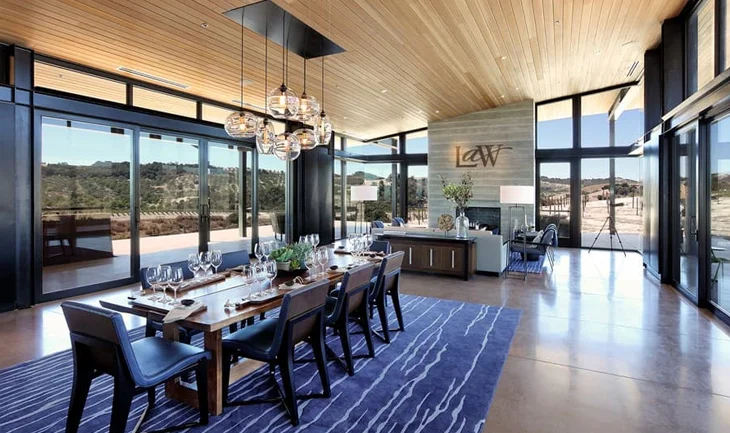 Law Estate Wines
Looking for an exclusive private tasting with breathtaking views of the surrounding vistas that seem to go for miles? Situated at the end of a long driveway that meanders through the countryside, surrounded by their estate vineyards, Law Estate Wines has an outstanding portfolio of red wines paired with their elegant architecture.
Once there, they feel like they are hundreds of miles from anywhere, but they are only a 10-15 minute drive from downtown Paso Robles. By Reservation Only.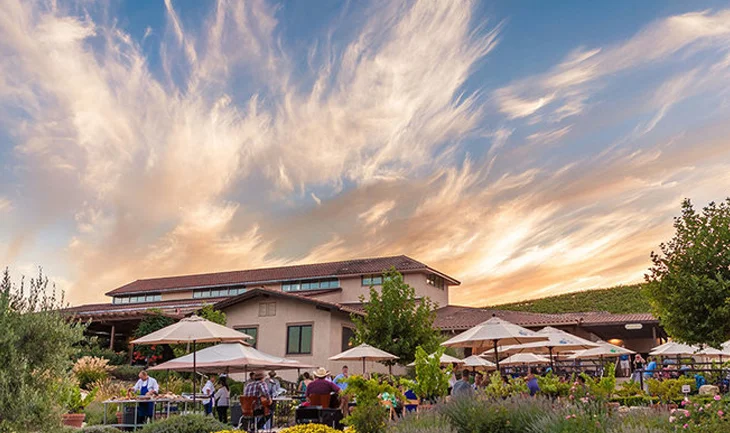 Tablas Creek Vineyard
Are you into the odd and obscure grape varietals? Tablas Creek Vineyard is the pioneer of the California Rhone movement. They offer 15-20 different varietals that can be sampled in their tasting room, so you are sure to find a wine to fit your every need.
In the spring and summer seasons, definitely book a table out on the patio, you'll love the setting.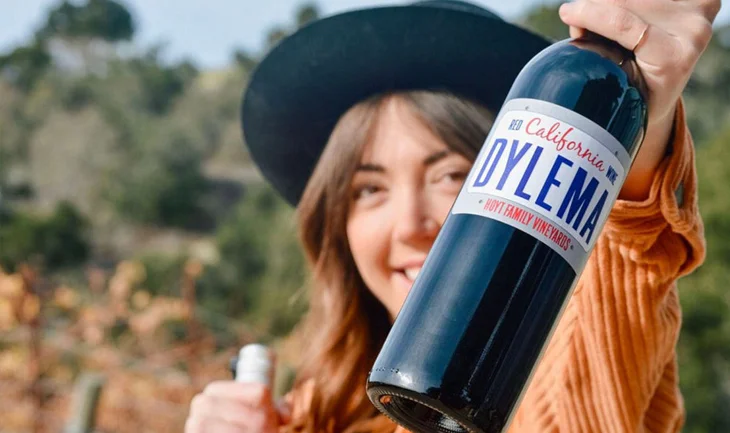 Hoyt Family Vineyards
One word GOATS! Hoyt Family Vineyards not only offers impressive views and the Instagram-worth goats to hang out with, if you have enough time to plan ahead, book one of the their ATV Vineyard tours that will blow your mind. To be able to taste the wines in your glass while soaking in the vistas is an incredible tour as you'll learn all about planting and cultivating vineyards, growing seasons- you'll be a seasoned vineyard master when you are done with your tour.
Space is limited, so be sure to book a reservation.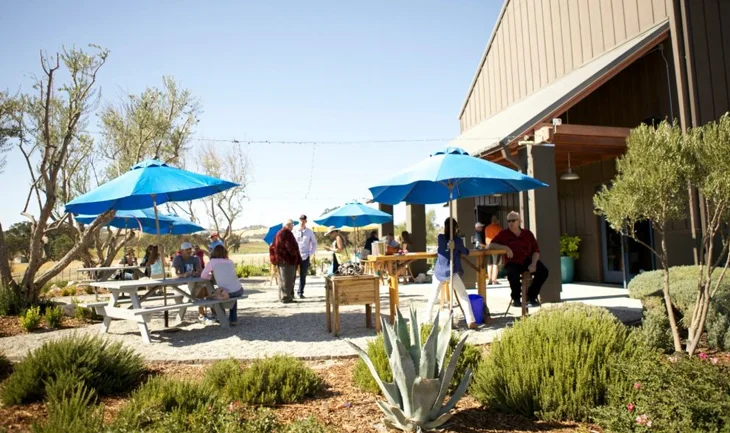 J Dusi Wines
J Dusi Wines located in Paso Robles is a female-owned and operated winery with an amazing selection of wines and a wonderful atmosphere. Originally known for their Old Vine Zinfandel, they provide a number of local vineyards with exceptional fruit and are just a few miles down the 46 West Highway from the Highway 101 exit.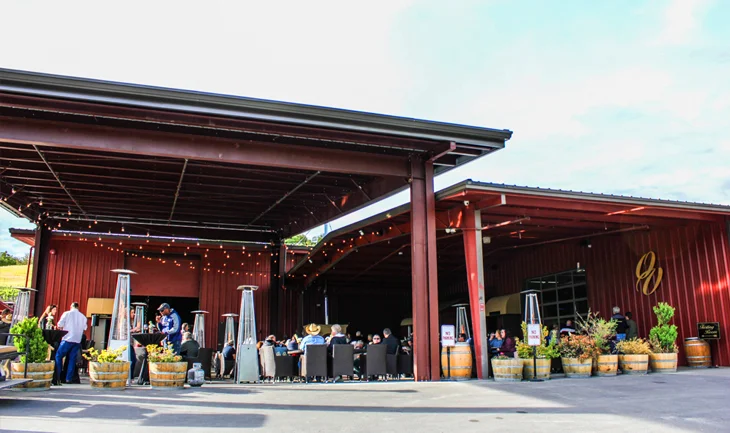 Opolo Vineyards
You cannot call your tour of the Paso Robles region complete without visiting Opolo Vineyards. Their award-winning wines and wide range of experiences always leave their visitors fulfilled. Opolo offers glamorous events and amazing sunsets of the famous Templeton Gap as well as a robust selection of food. They are a great spot to visit for lunch to recharge before visiting other properties in the area that do not offer food.
Local Insider's Tip
Temperatures throughout the year can vary drastically on the Central Coast and despite cool mornings and nights, it can get quite hot throughout the day, so plan accordingly and wear layers.
Planning transportation can be tricky, but ride sharing apps are available and reliable as long as you are visiting properties with adequate cell service. Any properties on the east side of Paso Robles tend to have good cell reception, but plan accordingly if visiting any properties located deep in the rolling hills of West Paso Robles. Hailed a ride may take longer than usual once you are at these more remote properties.
Many of the wineries listed above are along the 46 West HWY and are great to visit on the way to or from the local beaches of Cambria and Cayucas.
Make sure to try out the local up and coming cuisine in downtown Paso Robles as well. If you are looking for an elevated dining experience to top off your weekend visit, Paso Robles is proud to announce their first ever Michelin Star restaurant: Six Test Kitchen. Located just outside of Paso Robles in Tin City, this is hands down, the best food and wine pairing I have had in the area. An unforgettable experience that you can't miss if you consider yourself a foodie.
Popular Paso Robles Wineries
Subscribe to our Newsletter
Join our mailing list and be one of the first to know about upcoming local events.
Categories
Buy Tickets to Trending Special Events
Paso Robles Special Events
Garagiste Wine Festival
Nov 10, 2023 - Nov 11, 2023