The Ultimate Guide to Rosé Wine and Wine Country Events 2023
Embark on a thrilling wine and travel journey with me as I uncover the top Rosé wines and wine country events...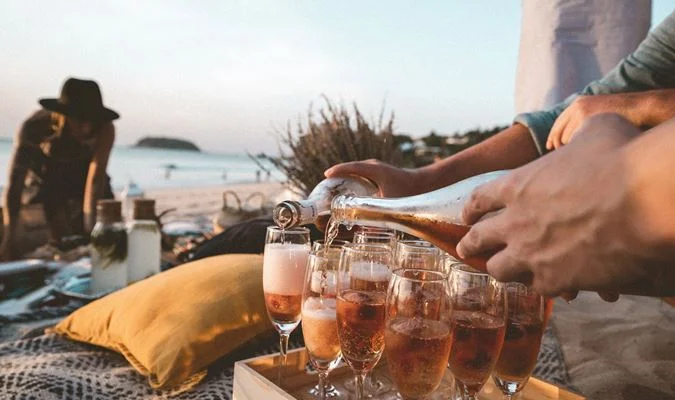 Drink the pink
Hey, guys! It's your favorite wine gal, the Vineyard Vixen who loves nothing more than exploring fabulous wine country destinations and sipping on a glass of delicious rosé. I mean, what's not to love?
Rosé has become increasingly popular in recent years, and it's not hard to see why. It's light, refreshing, and pairs perfectly with just about anything. Whether you're enjoying a picnic in the park, lounging by the pool, or indulging in a fancy dinner, a glass of rosé is always the perfect choice.
I am giddy with excitement planning my spring and summer wine country travels. With so many gorgeous tasting rooms to visit and the dizzying variety of special events, the preparation is almost as fun as the actual trips themselves. I can honestly say that wine country's bounty of experiences is truly overflowing this year.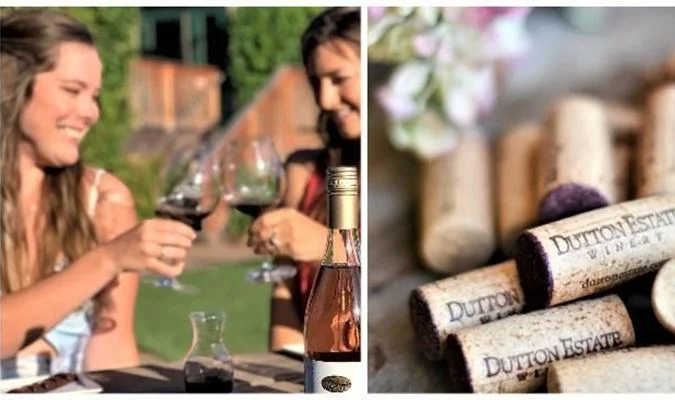 Dutton Estate Grown-Up Summer Camp
One of the most unique experiences on my radar in Sonoma Wine Country is Dutton Estate's Grown-Ups Summer Camp. You get to relive childhood summer camp days while sipping on some of the best rosé around. Can you say #goals?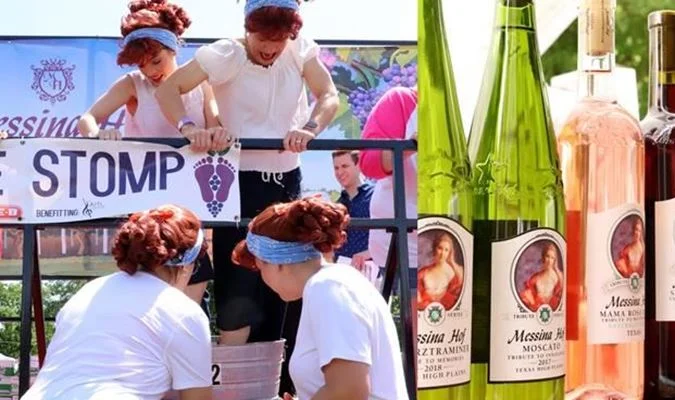 39th Annual Wine & Roses Festival
Savor the arrival of spring and good wine at Messina Hof Winery & Resort's Wine & Roses Festival in Bryan, TX! Celebrate 39 years of the festival's history with wine tastings, local vendors, food & wine experience, live music, and the legendary grape stomp competition. Select from several ticket packages and indulge in the ultimate wine country experience!
Be sure to give yourself a few extra days to explore the area. You'll love the small-town charm with big city amenities of this fabulous college town, besides being home to Texas A&M University, Bryan, TX boasts rich history and cultural heritage, diverse cuisine, beautiful parks, and a vibrant arts scene.
This week the Silver Fox and I are exploring the charming lakeside town of Chelan, WA which is home to a bevvy of hidden gem wineries. We'll be chatting with locals to uncover their top recommendations for places to stay, can't miss restaurants, and of course get to know the best tasting rooms in the Lake Chelan Wine Valley. All of which we look forward to sharing with you next week, so you can plan the ultimate trip to this stunning destination.
Whether you're attending a summer concert, taking in a stunning view, enjoying a day on the water, or exploring the beautiful vineyards of wine country, make it even better with a chilled glass of pink goodness. Cheers!
Upcoming Events
Subscribe to our Newsletter
Join our mailing list and be one of the first to know about upcoming local events.
Categories