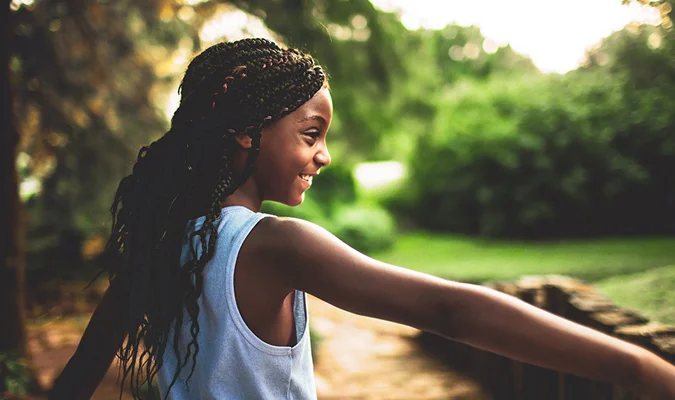 Best Sonoma Family Friendly Wineries and Tasting Rooms
It's Summer and Sonoma is calling your name. Find out the best wineries to visit in Sonoma wine country with your family and friends.
Summer has arrived and there is no better place to visit than Sonoma County! Only an hour or so from San Francisco, it's easy to get to and the locals will welcome you with a smile. Whether you are planning to stay a couple of nights or just for the day, a visit to one (or two) of the wineries and the kids have to come along, we've got the perfect list for you, introducing our top picks for family friendly wineries and tasting rooms in Sonoma County.
This summer most of the wineries in Sonoma are offering tastings on the patio or in the garden and have plenty of room for the whole family. If you have your children with you on this trip and want to take them along for your tasting adventures, we have a great list of the best wineries in Sonoma to visit with your family. Keep mind that summer brings a lot of people to wine country, so booking reservations is a MUST! We hope you enjoy your visit to Sonoma wine country, it's a beautiful area to explore. Happy Summer!
Alexander Valley Vineyards is a great winery to visit. Family owned and operated, Alexander Valley Vineyards has been around for nearly five decades. Through the years of development and change the Wetsel Family has always put family first. Staff will welcome you and your family for a tasting out on the tasting room porch. An Estate Tasting is $10 and the Reserve Tasting is $20. You will get to sip award winning wine, while overlooking the vineyards. If you are there during harvest, you will also get to see some of the action going on in the winery. For an alternative experience try the Vineyards Hike, offered daily at 10:30am. This experience will give you a chance to see the beautiful land around the estate, eat a boxed lunch and try wine from where the grapes grow. This is a really fun way to experience Alexander Valley Vineyards. The hiking tour is fairly easy, but we wouldn't recommend it for smaller children or persons with strollers.
The first thing you see when you look at the Larson Family Winery website is the saying, 'From Cowboys and Rodeos to Vineyards and Wine.' It's true, the Larson Family have been around since the late 1800's and the history include decades of ranching and rodeos. You can learn all about this fascinating history at the winery. Larson Family welcomes pets, families and people of all kinds to visit and enjoy some of the best wine and down-home hospitality in Sonoma. The winery labradors will greet you as you arrive and there are lots of other critters to meet.
The kids and whole family will be entertained at Larson for hours. It's pretty clear that the Larson Family love having people around and you are sure to feel right at home. The wines are a great value and there is a lot to choose from too. While reservations are required, you can book online as soon as 30 minutes before you expect to arrive. Bottle service is offered for tables outside and there are limited tastings at the bar. Usually they allow outside food and picnics, but at this time that is on hold. There are some limited provisions available for purchase on site. Larson Family Winery is a wonderful place to visit with your family. We can't wait to go back soon!
Landmark Vineyards, located in lovely Kenwood, is a wonderful winery that offers plenty of outdoor seating, great wine and a relaxed atmosphere. With roots dating back to the 70's, Landmark has had plenty of time to establish their brand and make complex wine. Recently (2016), Landmark opened a second location in Sonoma called the Hop Kiln Estate. This property is located in the Russian River Valley and focuses on producing beautiful Pinot Noir. They also have a sister property in Paso Robles called Justin Vineyards, which shares Landmark's passion and dedication to sustainable farming. Children are welcome at both Sonoma properties and the staff are very accommodating with your needs. At Landmark, on the patio you can enjoy a Signature Tasting, which includes current release Chardonnays and Pinot Noirs or a Legends Tasting, which includes a flight of their signature wines.
Many of the wines and most famously, the Overlook Chardonnay have been on the Wine Spectator's Top 100 List several times. On site there is a great selection of local cheeses, snacks and popcorn available for purchase. It's nice to pick up a few of these items to enjoy with your seated wine tasting. The popcorn is incredibly hard to stop eating! Over at Hop Kiln Estate you can expect a laid-back environment and much of the same warm hospitality and awesome wine. The structure on site is a historical building and we love the architecture. The tasting room is a converted stone hop kiln, built in 1905. You definitely don't see this every day! Currently, all tastings are outdoors, but you can see the building and take pictures. Like the Kenwood property, there is a wide array of cheeses and charcuterie for purchase to accompany your tasting. Everyone in the family will find something to explore at both of the Landmark properties.
Cline Cellars has been in Sonoma since the late 80's. With a dedication to sustainability and a commitment to producing wines that represent the vineyards that the grapes come from, this family owned winery is here to stay. We stopped in at Cline Cellars recently and were really pleased with the service and the great wine. The atmosphere is laid back, yet there is a sense of quality that runs deep. The farmhouse is adorable, and the grounds are filled with many surprises. To start, the Koi pond has a huge school of Koi that you can feed while you visit. The pond is larger than most that we have seen, and our kids were entertained for hours while we sipped on great wine and enjoyed the beautiful landscape and gardens. As we walked around, we realized that there was a large collection of exotic birds on site. We learned a lot about new species and observed birds that we have never seen before. If you have your family with you, Cline Cellars is a great winery to visit. Everyone will find something of interest and the fresh air is delightful. You can also check out some of the Cline Family properties in Sonoma like Jacuzzi Winery (across the street), The Olive Press (at Jacuzzi Winery), California Missions Museum (on site) and Green String Farm (Petaluma).
Iron Horse Vineyards, located in Sebastopol, is one of our absolute favorite wineries in Sonoma County. Not only is this winery stunningly beautiful, the wines are spectacular, and the vibe is incredibly relaxing. How could it not be when the estate encompasses 250 acres of lush green space? Nestled in Green Valley, the winery is known by Presidents and statesmen as one of the best producers of Chardonnay, Sparkling Wine and Pinot Noir. Committed to the environment, the family owned winery produces a vintage sparkling wine called Ocean Reserve.
Through a partnership with National Geographic, $4 from each bottle sold is donated to help build ocean preserves and prevent overfishing in our seas. Three generations of the Sterling Family (proprietors) continue to live and thrive on the estate. You can bet that they will welcome you and your family to their home and their hearts. With the tasting room outdoors, there is plenty of space for everyone. If you wish to enjoy a picnic under the gazebo, there is food available to order and bottle service. Iron Horse offers this option three times daily and space fills up quickly! Give them a call or click on the link to reserve now.
By now you should have some great ideas as to which wineries in Sonoma to visit with your family. Please let us know about your experiences and if you discover something new. We want to hear all about it! Sonoma has so much to offer for visitors or even locals who are looking for something new to explore. The weather is fantastic, the food is delicious, the wine is out of this world and the people are friendly! What more could you want?
Subscribe to our Newsletter
Join our mailing list and be one of the first to know about upcoming local events.