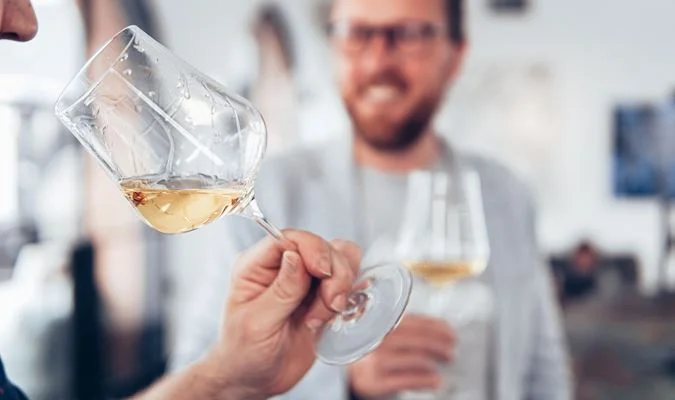 Boosting Ticket Sales by inviting Past Attendees
This article covers simple tips to boosting your ticket sales using the Communication Manager.
One of the easiest marketing methods to boost ticket sales is to invite customers that have attended your past ticketed events.

This article will show you how to:
Creating a

targeted email list

based on attendees of past events.
How to include a

Promo Code

or

Access Code

.

Create

a marketing email using the

CellarPass Communications Manager.

Selecting

the targeted mailing list.
How to

exclude

customers that have already bought tickets to your event you are promoting.
We'll cover

when it's best to send

these messages for best results.

Reviewing the results

is key to understanding the success of the campaign.

Determining

when to send again.
Consider

paid marketing

campaign options.
1. Creating the Target List
To determine who you will be sending your invitation to, you will first create a Mailing List using the List Management tool.
Log into the CellarPass Admin panel
Click

Guests

from the left-hand menu.
Select

List Management

from the submenu.
Click

New List

button located in the top right.
Enter a

List Name

.
Click

Save

button.
Click

Add Guests

button in the top right.
Select the

Import from Past Events

option.
From the list of events, check the box to the left for those that purchased tickets to be added to your list. Notice off to the right is the total number of possible recipients.
At the bottom of this page, click the

Save Guests

button.
You now have your list.
2. Including a Promo Code or Access Code
We recommend including a early-bird offer to those that have purchased in the past. Since there are so many options when creating a Promo Code or Access Code., we recommend following these links to understand how to create and manage these. Go ahead and determine your path and create the Promo Code or Access Code, noting that you can only include one or the other in each marketing email.


3. Creating the Marketing Email Using the Communications Manager
We cover the details on how to create the marketing email using the CellarPass Communications Manager in this article.


4. Selecting the Mailing List(s) to Target
In the article covering the Communications manager, we also cover how to select the mailing list(s) you created in Step 1 above.


5. Excluding Customers That Have Already Purchased
Some event organizers are happy to NOT exclude customers that have already purchased; we recommend if you are planning on including a promo code that could potentially cause the ticket sales price to be less than what they purchased, that you don't. This is why it's important to create your promotion so that it doesn't create problems with customers that have previously purchased that may have paid more.
If you do not wish to include those customers that have purchased tickets for this event, be sure to click the Exclude Already Purchased checkbox when crafting your marketing email in the Communications Manager.
6. Selecting the Optimal Time to Send
There are so many strategies to sending emails. We at CellarPass determine our strategies on millions of transactions and there are three optimal times, depending on the day of the week you are planning on sending.
Here's some top tips to guarantee poor performance:
Sending emails on Mondays and Tuesdays
Sending emails before 11:30AM local time
Sending emails after 8PM local time
Long-winded emails will have a poor conversion rate. Short messages that have a strong CTA to get people to your event page is key.
Designs that include more than one font
Designs that include more than two font colors.
Non-engaging event banner photos. Photos of the business or scenic views will
Here's some top tips to improve performance:
Keep your messaging short, less is more.
Include a well-thought out "hook" message.
Be sure your event banner image is engaging. Do not place text over the banner or be comprised of many images. People want to "see" what the event is going to look like. Again, pictures are worth a thousand words.
Once you have reviewed all the above, you'll schedule your marketing email to go out via the Communications Manager.
7. Reviewing Results
Too many people send marketing emails only to say they "did it" and never review any of the conversion data. This is a major mistake as you will be most likely be sending another email as your ticket sales end date approaches.
There's a few reports you'll want to check out.
Google Analytics

- If you have not setup your CellarPass account to use the Google Analytics reporting, do this BEFORE sending out any more emails. This article covers step by step for the basics. Another level would be supplying a Google Tag container which is covered here.

Using Google Analytics will help you understand everything about the success of your campaign, from number of page views, added to cart, conversions and other demographic information.



Communications Manager Statistics

- Once you have sent out your marketing email, you'll want to review the sending results. In the Ticketed Events Dashboard (Ticketing, Events), you'll see a new "report" icon appear to the right of the "envelope" icon that was used to access the Communications Manager. The statistics tool allows you to filter the results based on each campaign, allowing you to view number of emails that were sent, delivered, opened, clicked and so on.



Ticket Sales Report

- Once you have sent out your marketing email, you'll want to review the ticketed event dashboard (Ticketing, Events, click the Gas Gauge). This page allows you to see many metrics regarding number of page views, tickets sold, number of tickets remaining and more.
8. Determining When to Send Next
Over communication is just as bad as under communication. As your event date approaches, the frequency should increase.
Here's some tips to look out for:
Wait at least 48 hours before sending another, following our best practices outlined in

Optimal Time to Send

section.
Change your marketing email. Do not send the same message over and over. This is a waste of time. Change the messaging, including quotes from guests that attended past events.
If your conversion was poor, consider changing your Promo Code offer.
9. When In Doubt Ask for Help
What sets CellarPass apart is that we're your ticketing partner. We can help you better understand what's going right and what's going wrong and recommend changes on how you can improve conversions. We definitely recommend reading Top 10 Best Tips & Tricks and Increasing Ticket Sales to Your Upcoming Special Events before reaching out as these are filled with may tips from our team and other CellarPass community members.


We can also create a custom marketing campaign that could allow you to market our social media channels our massive mailing lists and featured placements in many of the pages of our websites that deliver results.
Subscribe to our Newsletter
Join our mailing list and be one of the first to know about upcoming local events.