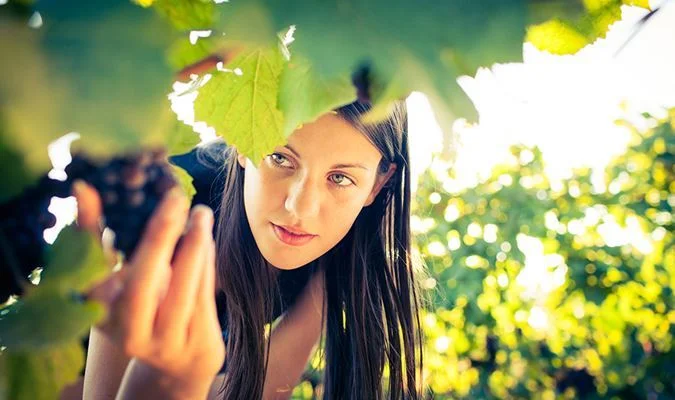 Celebrate the 2021 Harvest in Wine Country
Catch a Glimpse of Harvest... it's hear!
It's official, harvest 2021 has begun! Let's raise a glass and toast to the very special individuals who pour their hearts and souls into every new vintage. Harvest is wine country's most exciting time of year. Harvest crews are out in the vineyards late at night and into the the early morning to avoid the heat.
Tractors are busy hauling grapes to the crush pads where the winemaking teams will begin the painstaking process of sorting and crushing. Small towns dotting wine country come alive and full of action.
There is a certain unmistakable energy that buzzes through wine country and soon the heady scent of harvest, a mix of golden sunshine, earth and fermenting grapes, will fill the air. Just driving through wine country, even the air is intoxicating.
Wouldn't it be great if you could catch a glimpse of it all? Perhaps taste a few berries off the vine or see the latest crop go through the crusher. You're in luck! Book a tasting at one of these wineries with harvest operations so close you just might get splashed with a little 2021 vintage.
Book your favorite winery destinations on CellarPass and share them with us on Facebook.
Upcoming Events
Want to see your events featured in our newsletters?
Subscribe to our Newsletter
Join our mailing list and be one of the first to know about upcoming local events.