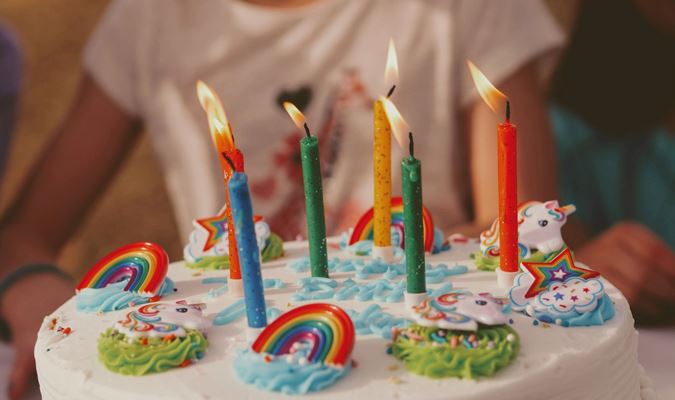 Celebrating with Style: Birthday Cake & Wine Pairings
No birthday celebration is complete without a delightful cake. When it comes to pairing cake with wine, use our carefully curated pairing guide, so your next celebration is destined to be an unforgettable experience.
As the sun rises over the lush vineyards, a special occasion is underway – it's the Vineyard Vixen's birthday! This remarkable woman, with a love for life and a passion for fine wine, deserves a birthday that is nothing short of extraordinary. In honor of the Vineyard Vixen's special day, we'll explore the art of pairing wine and cake, with a focus on Champagne, her favorite style of wine.
Birthday Cake and Wine Pairings:
No birthday celebration is complete without a delightful cake, and when it comes to pairing cake with wine, Champagne stands out as a timeless and elegant choice. Champagne's effervescence, crispness, and nuanced flavors make it a perfect companion to a wide array of desserts, including cakes. Use our carefully curated cake and Champagne pairing guide, so your next celebration is destined to be an unforgettable experience.
Citrus Cakes and Blanc de blancs - A Fresh and Exciting Pairing:
For those who adore the bright and zesty flavors of citrus cakes, such as Lemon Cream or Sicilian Orange Olive Oil cake there's no better wine to accompany this refreshing dessert than Blanc de blancs. Blanc de blancs is a Champagne made exclusively from Chardonnay grapes, offering a vibrant minerality that beautifully complements the cake's citrusy notes.
The lively acidity of Blanc de blancs harmonizes with the tangy citrus flavors, creating a fresh and exciting pairing that invigorates the palate. As the effervescent bubbles dance on the taste buds, this combination becomes a celebration of crispness and brightness.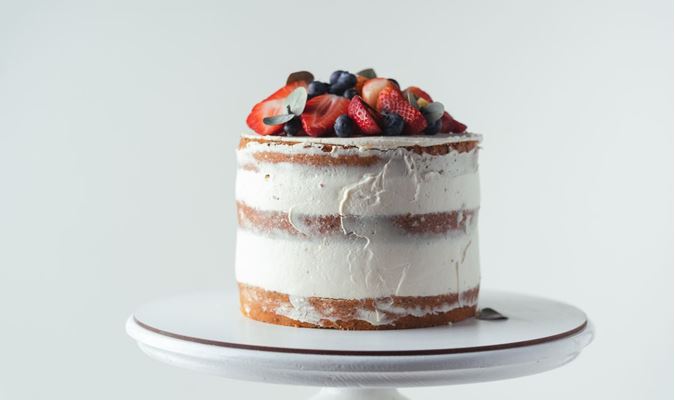 Berry Cakes and Brut Rosé - A Celebration of Summer's Bounty:
Berry cakes, with their luscious sweetness derived from strawberries, raspberries, and other delightful fruits, perfectly embody the bounty of summer. To enhance this celebration of flavors, we recommend pairing these berry-infused cakes with a delightful Brut Rosé.
Brut Rosé Champagne, with its hints of strawberry, raspberry, and subtle spice notes, naturally complements the fruity medley of the dessert. The wine's refreshing character accentuates the flavors of the cake, creating a harmonious symphony of taste that pays homage to the vibrant colors and tastes of the season.
Creamy Delights and Blanc de noirs:
Indulging in creamy delights such as Tiramisu or cakes adorned with Chantilly cream calls for a wine that complements their richness without overpowering their delicate flavors. Blanc de noirs proves to be an excellent choice for this luxurious pairing.
Blanc de noirs, made from black-skinned grapes, carries gentle toasty notes that harmonize beautifully with the creamy components of desserts like Tiramisu. The wine's refined character highlights the dessert's flavors, providing an exquisite and balanced experience. The combination of flavors creates an indulgent moment that defines sophistication.
The Chocolate Conundrum:
Of course, our Vixen is a bit of a chocoholic. Chocolate is a legendary Champagne pairing challenge. Even though chocolate may seem like an unconventional pairing, when done right, it will create a symphony of flavors on the palate. The complexity lies in striking the right balance between the acidity of the wine and the richness of the chocolate. Too much sweetness can overpower the chocolate, while too much bitterness can clash with the Champagne's delicate flavors. However, fear not, as we have discovered the perfect pairing that highlights the best of both worlds.
Flourless Chocolate Cake and Demi-Sec Champagne - A Match Made in Heaven:
For The Vineyard Vixen's birthday, we propose a delightful pairing: a decadent flourless chocolate cake with a luscious Demi-Sec Champagne. The rich, velvety texture of the flourless chocolate cake harmonizes splendidly with the semi-sweet nature of the Demi-Sec Champagne, bringing out the best in each other.
The flourless chocolate cake, known for its bittersweet chocolate intensity, is a divine dessert that caters to those with a refined taste for indulgence. The absence of flour results in a dense, truffle like cake that exudes an intense cocoa flavor. When combined with Demi-Sec Champagne, the wine's subtle sweetness enhances the dessert's dark cocoa notes, while the acidity of Champagne perfectly counterbalances the cake's richness, creating a delightful dance of flavors on the palate.
As The Vineyard Vixen blows out her birthday candles and raises her glass of Champagne to toast another trip around the sun, may the enchanting flavors of this perfect pairing linger on her taste buds, making her special day even more memorable. Cheers to The Vineyard Vixen's birthday, to a lifetime of exquisite wine experiences, and to the joy of celebrating life's precious moments in style!
Upcoming Events
Subscribe to our Newsletter
Join our mailing list and be one of the first to know about upcoming local events.