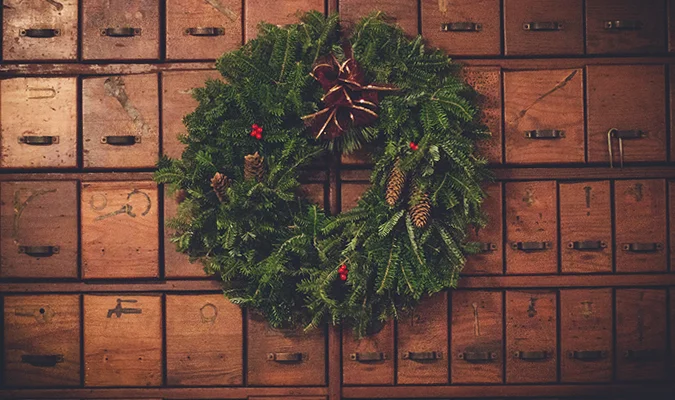 Curated Holiday Indulgences & Gift Ideas
The holidays are upon us and a few of our winery friends have curated some delicious holiday gift ideas to make checking off your list a little easier this year.
You can skip the hustle and bustle of crowded malls and support small businesses. Most wineries are still family owned and operated, so you will be doing good and giving good at the same time. We say CHEERS to that!
Read on and sip your way through your gift list this year. From sensational wines for the oenophiles on your list and fun interactive virtual experiences you're sure to find something for everyone on your list.
Winter Wine Experiences
Make selecting your holiday wines more fun by visiting wine country
Holiday Gift Ideas
The Donum Estate - Terroir Series
For the Pinot Noir Lover! Explore the gifts of the land through this incredible arrangement of wines from three distinct Donum vineyard locations. Taste the nuances of terroir in this beautifully boxed three-bottle collection.
Purchase
J Vineyards - The Ultimate Expression of Caviar
A luxurious holiday experience. Savor the signature flavors of American White Sturgeon from Tsar Nicoulai, pioneers of sustainable American caviar. Explore three distinct grades of this spectacular caviar each perfectly paired with a select bottle of J sparkling wine.
Purchase
Trinitas Cellars - The Holy Spirit
A two bottle set of our 2014 and 2015 Cabernet Francis, packaged in our artful gift box. Bless their home for the holidays with the wine made in honor of his holiness!
Purchase
Vineyard Vixen Holiday Tip
There are so many fun and interactive wine experiences offered by wineries coast to coast. These are perfect for sharing something interactive with friends and loved ones. Plan a fun night in the Vixen way by booking a virtual experience with your favorite winery, order some delicious take out from a local restaurant, get all dress up (not just from the waist up... you know who you are) and celebrate the beauty of the little things.
CellarPassTV Celebrate the Holidays with Spottswoode Estate and Chris Sawyer Sommelier
We are overjoyed to introduce Beth Novak Milliken and Lindy Novak of Spottswoode Estate located in St. Helena California on this very special holiday edition of CellarPassTV.
We'll meet the wonderful Novak women behind Spottswoode and chat about favorite holiday traditions, recipes and of course their incredible wines.
Register and join the live conversation on December 9th at 6PM (Pacific).
Featured Upcoming Events

Want to see your events featured in our newsletters?
Subscribe to our Newsletter
Join our mailing list and be one of the first to know about upcoming local events.