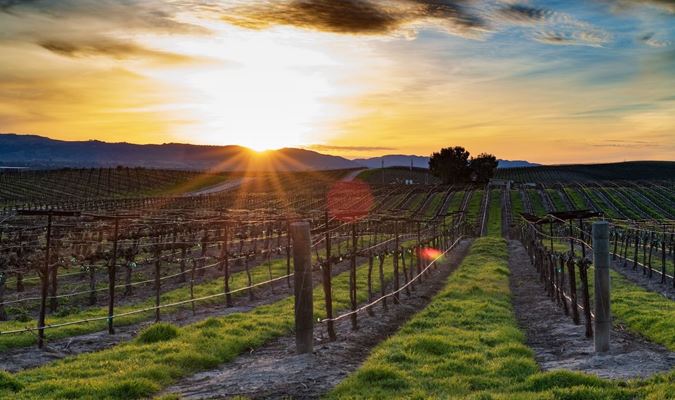 Discover Wine Country's Hidden Gem : Paso Robles, California
When it comes to wine country destinations, names like Napa Valley and Sonoma County often dominate the conversation, but today we'll give you 6 good reasons to book your next winetasting trip to Paso Robles, California.
When it comes to wine country destinations, names like Napa Valley and Sonoma County often dominate the conversation. However, if you're looking for a unique and enchanting experience away from the crowds, the Paso Robles wine region should be at the top of your list.
Located in California's Central Coast, Paso Robles is a hidden gem that offers a delightful blend of picturesque landscapes, exceptional wines, and a warm, welcoming community. In this article, we'll delve into the reasons why Paso Robles deserves your attention as your next wine country destination.
#6 Captivating Natural Beauty
Paso Robles boasts breathtaking natural beauty, with rolling hills, sprawling vineyards, and majestic oak trees dotting the landscape. The region's Mediterranean climate, characterized by warm days and cool nights, creates ideal conditions for grape cultivation. As you explore the vineyards and wineries, you'll be treated to stunning panoramic views that will leave you in awe.


#5 Diverse and Superb Wines
Paso Robles is renowned for its exceptional wines, offering a diverse selection to satisfy every palate. The region is known for producing outstanding Rhône-style varietals, such as Syrah, Grenache, and Mourvèdre. However, you'll also find superb Bordeaux blends, Zinfandels, Cabernet Sauvignons, and many other wine varietals. With over 200 wineries to choose from, each with its own distinct character and charm, you're bound to discover new favorites and expand your wine horizons.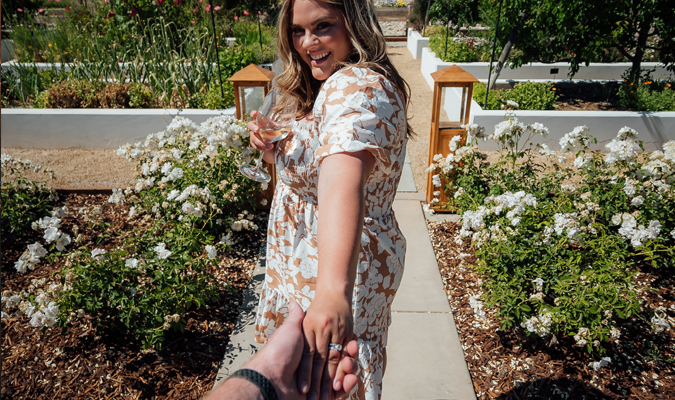 #4 Intimate and Authentic Wine Tasting Experiences

One of the most appealing aspects of Paso Robles is the intimate and authentic wine tasting experiences it offers. Unlike the hustle and bustle of more famous wine regions, Paso Robles wineries provide a relaxed and personal atmosphere. Winemakers and tasting room staff are often the ones pouring your glass, sharing their knowledge and passion for their craft. This hands-on approach fosters a genuine connection and an opportunity to learn about the winemaking process from those who know it best.


#3 Culinary Delights and Farm-to-Table Experiences
Wine tasting is not just about the wine; it's also about the culinary experience that accompanies it. Paso Robles offers a burgeoning food scene that celebrates the farm-to-table philosophy. Many wineries have their own restaurants or partner with local chefs, allowing visitors to indulge in exquisite food and wine pairings. The region's fertile land produces an abundance of fresh, high-quality ingredients that find their way onto the plates of passionate chefs, making for unforgettable gastronomic adventures.
#2 Charming Small-Town Atmosphere
Paso Robles retains its small-town charm despite its growing popularity. The local community is welcoming, friendly, and passionate about their region's wine heritage. Exploring the downtown area, you'll find boutique shops, art galleries, cozy cafes, and excellent restaurants that showcase the region's local produce. The relaxed pace of life in Paso Robles invites you to slow down, savor the moment, and immerse yourself in the genuine hospitality that awaits you.
#1 Destination Not to Be Missed
If you're seeking a wine country destination that combines stunning natural beauty, exceptional wines, intimate experiences, and a warm community, Paso Robles should be your next choice. This hidden gem offers a unique blend of history, innovation, and culinary delights, making it a captivating and rewarding destination for wine enthusiasts. Whether you're a seasoned oenophile or a curious beginner, Paso Robles promises an unforgettable wine country experience that will leave you craving to return for more. So, pack your bags, raise your glass, and prepare to be enchanted by the charm of Paso Robles.

Featured Tasting Rooms
Upcoming Events
Local Insider's Tip
Spring through fall is one of the best times to travel to the region, but this is also considered peak season. So if you are planning on touring through the Chelan wine region, book your lodging and accommodations early, especially if you want a view of Lake Chelan.

1. Plan your visit during the off-season: The Chelan wine region can get quite busy during the summer months, so consider visiting during the off-season to avoid crowds and enjoy a more peaceful experience. Spring and fall are both great times to visit when the weather is mild and the vineyards are in full bloom.

2. Hire a driver or take a tour: Since wine tasting involves alcohol, it's always a good idea to have a designated driver. If you're not comfortable driving, consider hiring a driver or taking a guided tour. Many local companies offer wine tours that will take you to multiple wineries in the region, allowing you to taste a variety of wines and learn more about the local wine industry.

3. Try the local wines: The Chelan wine region is known for its bold reds and crisp whites, as well as its unique blends. Be sure to try the local wines and ask the winemakers about their winemaking process and the history of their vineyards. You may discover a new favorite wine!

4. Bring snacks: Many wineries offer food pairings with their wines, but it's always a good idea to bring some snacks along to keep your energy up and cleanse your palate between tastings. Some great options include cheese, crackers, nuts, and dried fruit.

5. Dress comfortably: You'll be doing a lot of walking and standing during your visit, so be sure to wear comfortable shoes and dress in layers. The weather in the Chelan region can be unpredictable, so it's always a good idea to be prepared for both warm and cool temperatures.

6. Take in the scenery: The Chelan wine region is known for its stunning scenery, with views of the Cascade Mountains and Lake Chelan. Take some time to enjoy the views and snap some photos to remember your visit. Serious FOMO can be delivered to friends via your Instagram in the Chelan region.

7. Respect the wineries and their staff: Remember that wine tasting is a business for the wineries, and their staff are working hard to provide a great experience for their guests. Be respectful and courteous, and don't overindulge in alcohol.
8. Drink plenty of water! There's nothing more sad than not feeling well after a day of winetasting. The golden rule is to drink three glasses of water for every glass of wine. The more the better!

By following these tips, you're sure to have a wonderful time exploring the Chelan wine region in Washington State- can't wait to see you there!
Subscribe to our Newsletter
Join our mailing list and be one of the first to know about upcoming local events.