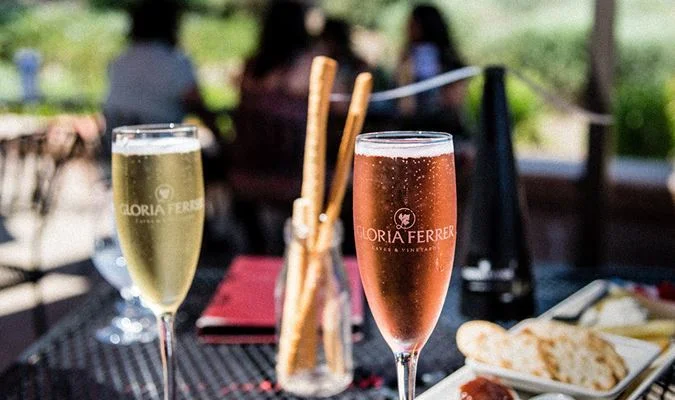 Enjoy Late Summer in Wine Country
There's still plenty of summer time for you to book a wine country escape...
Can you believe that August is already here? While the rush to get ready for back-to-school and for many of us back-to-office is upon us, be sure to carve out a little chill time to savor a little more summer fun. And there's still four weeks of summer to make it happen!

Wine country provides all the elements for a perfect summer vacation to refresh and revitalize your state of mind, so you can return to "real life" more focused, energized and ready to "slay the day" as they say. Let us share with you all the reasons to visit wine country in late summer...

TIME TO RELAX
First of all, summer is a time to relax and unwind. To get out and enjoy the outdoors, read a great book, try some new recipes after visiting the local farmers market- the sky's the limit. Slow down, visit a couple of wineries and don't feel guilty about doing NOTHING, remember you are on vacation!

THE SCENTS OF HARVEST
With the 2021 grape harvest just getting started, take full advantage of the moment and join us in this magical place filled with the sites and sounds as the valleys come alive with the promise for another epic harvest. If that's not enough, the aroma of harvest that fills the air as you travel long the country roads is absolutely intoxicating! The energy buzzing, with tractors milling about, cellar works preparing tanks and barrels, while winemakers and vineyard workers burn the midnight oil to make sure every grape cluster ripens perfectly and is delivered to the grape press on time and ready for showtime.

FEELING LIKE A KID AGAIN
There is so much to see and do in wine country; from hiking through some of the picturesque county parks, to riding your bike along vineyard-lined country roads, you'll feel like a kid again, too! If you have children, go find the kids, unplug the XBox, grab the iPad and load a sky watching app and point it at the sky where you'll discover distant worlds, identify satellites and meteors as they pass by. Yep, this is what summer- and being a kid is all about, remember?

Need more? Grab some blankets for a makeshift tent, grab your s'mores kit (what, you don't have one?) and stay out late, way past the when the street lights come on and soak it all in, you deserve it and your kids will remember these kinds of moments, forever. Before you know it, this is an annual tradition.

TIME TO RECONNECT AS FAMILY
Last, but not least, combine all three themes into one?! With some schools choosing to start earlier than normal, others starting much later, it's throwing some curve balls at all us. This year has introduced a lot of changes to the corporate environment. With masses of us suddenly work from home "WFH", which apparently worked so well that many companies are now embracing remote positions and hybrid schedules. Plus, a lot of families have opted to continue home schooling in favor of the scheduling flexibility it offers. This is a perfect opportunity to get creative and work elsewhere. So why not make the home office in wine country for a week or two- perhaps longer? It's a great way to get a change of scenery and for you to indulge in your life-long dream of living in wine country- it's a win-win-wine!
Book your favorite winery destinations on CellarPass and share them with us on Facebook.
Where to Stay
Upcoming Events
Want to see your events featured in our newsletters?
Subscribe to our Newsletter
Join our mailing list and be one of the first to know about upcoming local events.