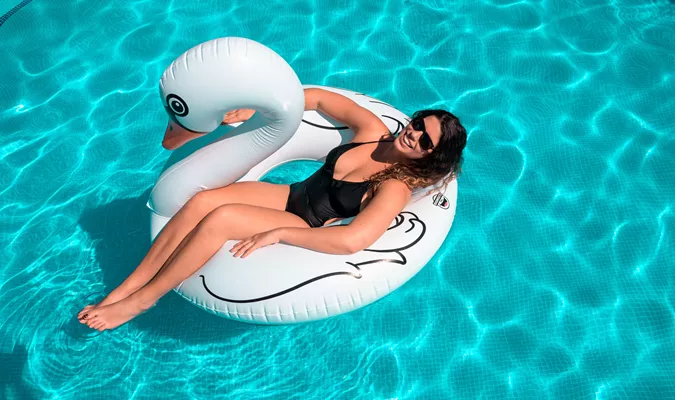 Fun Tasting Experiences Plus, Beach and Poolside Wine Picks for the Ultimate Summer Vibes
Make it more than a splash with these beach and poolside sippers…
Hey sun-seekers and poolside loungers, it's time to embrace the scorching summer with the coolest sips in hand! Having lived in Napa and Sonoma wine regions most of my life, I embrace the wine country lifestyle and living life to the fullest, and that includes enjoying the perfect wine selections to complement those beachy vibes and poolside parties. Join me as we dive into the delightful world of rose wine, viognier, and sparkling rose - the ultimate trio of summertime indulgence!
R
osé

Wine: The Essence of Summer

First up, let's talk about the quintessential summer sipper, rosé wine. Nothing quite captures the essence of a sunny day like a glass of rosé. With its lovely blush color and refreshing taste, rosé is the embodiment of leisure and relaxation. Whether you're soaking up the sun at the beach or lounging by the pool, this wine is a must-have for any summer outing.

My top rosé recommendation is Julia's Dazzle by Nine Hats Wines. This Washington beauty is as much a delight to the eyes with its stunning unique bottle shape as it is to the palette. Its delicate floral notes and hints of citrus and berries make it a perfect match for light salads, seafood, or even just a platter of fresh fruits. Oh, and don't forget to chill it to perfection – nothing beats the crispness of a chilled glass of rosé on a hot summer's day.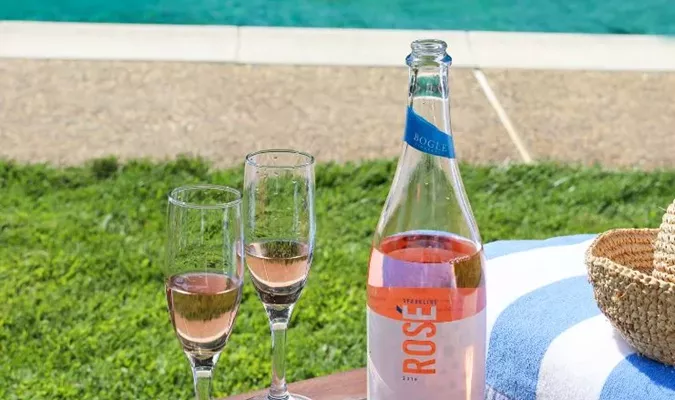 Sparkling
Rosé

: Effervescent Euphoria

Let's kick things up a notch with some effervescence – Bogle Winery's sparkling rosé! This enchanting bubbly combines the best of both worlds, bringing together the playfulness of rosé wine and the liveliness of sparkling delights. It's the ultimate celebration in a glass, perfect for those spontaneous beach parties or poolside toasts.

When it comes to picking the right sparkling rosé this one checks all the boxes, a fine balance of sweet and dry wrapped up in a cheerful bottle. Pair it with mouthwatering bruschetta, a savory cheese platter, or prosciutto wrapped melon for a delightful experience.
Viognier: A Legendary Choice
Looking to add a touch of whimsy to your summer experience? Enter Viognier – a lesser-known gem that's bound to impress even the most discerning wine connoisseur. One that you should run, not walk to get is the very limited release of Storybook Mountain's 2022 Viognier. This aromatic white wine boasts a captivating bouquet of stone fruits and floral aromas, transporting you to a fairytale paradise with every sip.
I recommend pairing your Viognier with grilled shrimp, a zesty ceviche, or a sumptuous fruit crisp. Its luscious texture and refreshing finish complement these dishes flawlessly, making it an irresistible choice for beachside picnics or a fancy poolside soirée.
Murietta's Well Sunset Hiking in the Vineyards – August 24th
Hosted on select Thursday evenings, take in a picturesque hike during golden hour in the rolling hills of the Livermore Valley. Murietta's Well's newest experience, Sunset Hiking, includes a bottle of wine and food pairing for two guests.
Oliver Winery Picnic Package:
Visiting Oliver Winery is like stepping into a magical land in Southern Indiana. Enjoy their picnic experience in their bucolic gardens or hillside picnic area. Filled with an assortment of gourmet meat and cheeses, fresh baked bread, and Oliver's "famous" homemade garlic spread this picnic package is ideal for a lunch date, romantic afternoon getaway, day out with friends, or a small family get together.
Sip Responsibly and Savor the Moment
While we indulge in these fabulous wines, it's essential to remember to drink responsibly. Hydrate well, alternate with water, and never forget the sunscreen! Safety first, my dear beach and poolside companions.
Cheers to making unforgettable memories under the sun, creating cherished moments with friends, and embracing the magic of summer. Until next time, let's keep the good times flowing and continue exploring the world of wine with a passion for life!
Stay fabulous and keep sipping in style!
Upcoming Events
Subscribe to our Newsletter
Join our mailing list and be one of the first to know about upcoming local events.