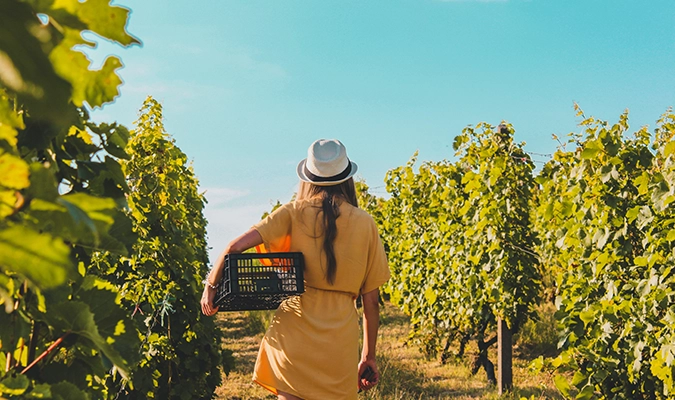 Harvesting Delights: Labor Day BBQ Extravaganza for Wine Aficionados
As we herald the 2023 vintage, usher in the long weekend, we'll share with you two of our favorite Labor Day weekend culinary delights, wine pairing tips and more.
As we herald the 2023 vintage, usher in the long weekend, and unveil some o four exclusive wine country finds, we're igniting your culinary passions with this special newsletter. To make your journey even more memorable, we've uncovered hidden gems and handpicked two exquisite BBQ recipes just for you.
Labor Day: A Toast to Hard Work and the End of Summer
Labor Day weekend is a cherished tribute to the diligent spirit of individuals nationwide. It's a moment to unwind, relax, and cherish the company of cherished friends and family. And as the summer sun prepares to bid adieu and the rich autumnal colors paint wine country, there's one last hurrah to celebrate - Labor Day weekend. What better way to honor this tradition than by hosting a BBQ soirée that caters to the discerning palates of friends and family- time to rejoice, the 2023 vintage is here!
The Definitive BBQ Recipe: Balsamic Glazed Grilled Portobello Mushrooms
This Labor Day, elevate your BBQ repertoire with an unforgettable dish that caters to both vegetarians and meat enthusiasts alike. Our Balsamic Glazed Grilled Portobello Mushrooms compose a symphony of flavors that effortlessly dances with your favorite wine.
Backyard Labor Day BBQ: Grilled Herb-Crusted Lamb Chops
When it comes to a BBQ that complements your fine taste in wine, look no further than our Grilled Herb-Crusted Lamb Chops. These succulent chops are coated with a harmonious blend of fresh herbs, garlic, and spices, creating a symphony of flavors that dance on your palate.
Labor Day Weekend Wine Serving Tip
Properly chilling your wines is just as important as the preparation of the feast itself. And if you find yourself in a pinch and forgot to chill your white wines (and yes your reds, too), then here's a trick that will save your bacon:
Red Wines
Place your red wines in the freezer for 15 minutes.
White Wines
Place your white wines in the freezer for 20 minutes.
Don't Forget the Timer!
We recommend placing a timer on your Apple Watch or phone so you don't forget or you'll have quite the mess and story to share with your guests.
What If I Don't Have a Freezer?
Another trick you probably learned in junior high is how to make ice producer a colder deliver of chill by adding salt to your ice. Yes, it will eat up your ice, but it will lower the chilling point of the ice, allowing you to chill your wines in shorter time. Just be sure you have plenty of ice.
This Weekend's Hottest Events

Subscribe to our Newsletter
Join our mailing list and be one of the first to know about upcoming local events.