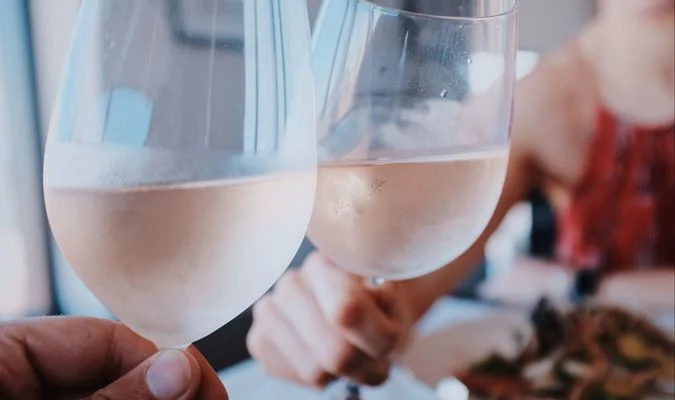 Hot Summer Days Call for Cold Rosé
On the patio, by a pool, on a boat, or anywhere you choose, a perfectly chilled rosé pairs well with summer days.
It's H-O-T! I mean really, really hot. The rising mercury has us plotting our next beach day (sooner the better) and along with sunscreen we'll be packing plenty of rose nestled in a cooler full of ice. This easy breezy wine pairs with all the summertime foods: pasta salad, cheese & charcuterie, fruit, chips, fried chicken, seafood and more making it a fantastic staple to keep in your cellar this season. It's gets even better, this delightful sip can be just as easily enjoyed on its own with plenty of friends and laughter.
I've never met a rose that didn't disappear quickly. In fact in a recent scientific study (wink, wink), rose wine was consumed at least 50% faster than any other wine in the cooler, so be sure to pack extra bottles.
Not sure which rose to select? We've got you! Scroll down to check out a few of our favorite tasting rooms who have chilled rose ready and waiting for you.
Vixen's Coming Up Roses Picnic Menu
Impress your friends or special someone with these crazy simple recipes that dazzle the senses and pair perfectly with a bottle of chilled rose. Don't forget to pack a colorful blanket and a small jar filled with flowers to extra WOW power! You'll be the talk of the town when you unpack this elegant picnic spread.
Prosciutto & Brie on fresh baked baguette
Tyler Florence's Parmesan Herb Kettle Chips
Sizzling Summer Events

Subscribe to our Newsletter
Join our mailing list and be one of the first to know about upcoming local events.