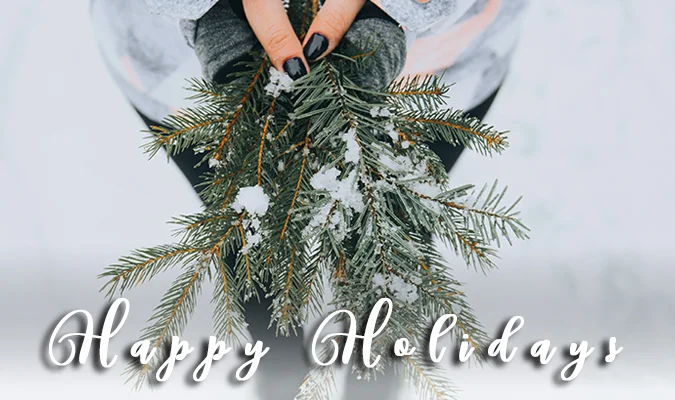 Make Your Holidays Bubble with Joy and Have a Sparkling New Year
More holiday fun with the Silver Fox and Vineyard Vixen...
Even with being home for the holidays, we have managed to make it a very merry and busy season thus far. Last week kicked off Hanukkah for a series of eight festive nights of celebration filled with love, laughterand latkes- mmmmm. Happy Hanukkah to our friends celebrating this wonderful holiday!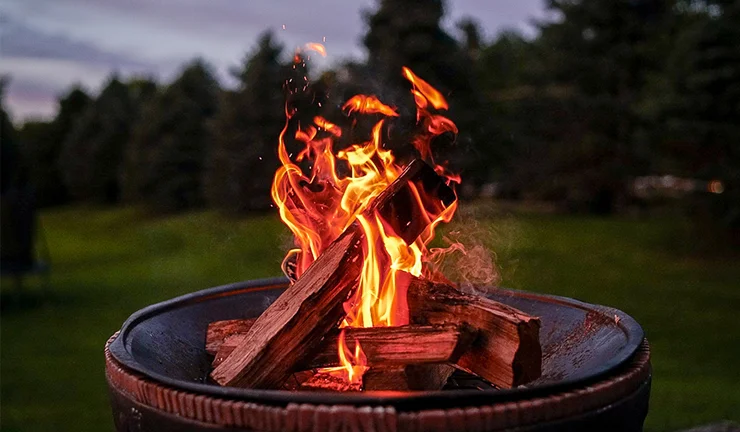 With so much hustle and bustling going on, our family decided to keep it simple this past weekend with a little outdoor adventure featuring a long hike, deep into the woods then warming up with hot apple cider and homemade cookies around the firepit at home.
Our 7-year old English Creme Golden Retriever, Rhys, absolutely loved his reward for being a great companion, we surprised him with his favorite treat, a cold Puppacino!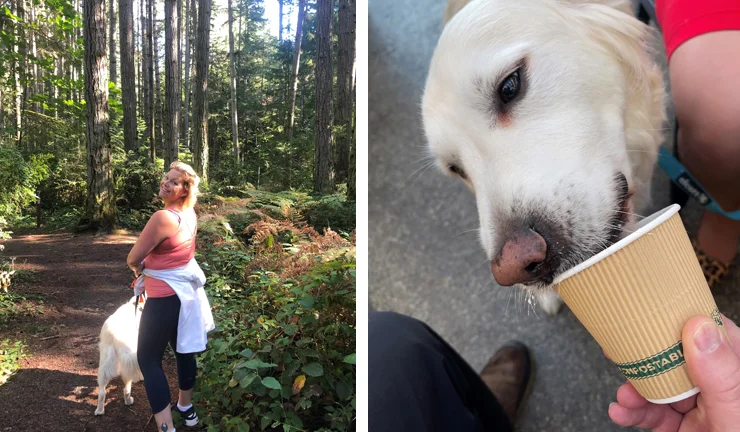 The good news, our local community has gotten really creative allowing us to discover that there's plenty of activities to be enjoyed if you don't mind bundling up and being outside. We absolutely love being outdoors, especially with the weather being so mild lately.

On Sunday, we got our creative juices revved up with a sweet afternoon of gingerbread house building- the Silver Fox's idea I might add. After we expertly applied the royal icing and carefully adorned our rooftops with copious amounts of bright hued gum drops and licorice, we toasted our newly found home building skills with a glass of Patterson Cellars' Cabernet Sauvignon- best day ever!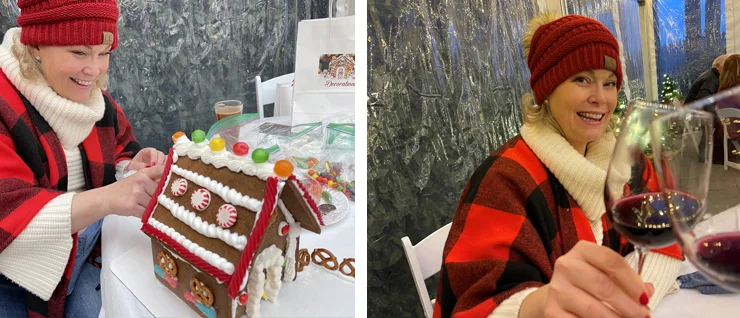 This week's holiday task is to select our sparkling wines for our holiday celebrations- looking forward to sharing those with you in our next newsletter.

Let the 2020 holiday season be your brightest yet!

-The Vineyard Vixen
Bubbling with Joy
Add some sparkle to your holiday and make some spirits bright by purchasing your wines directly from one of these fabulous wineries. Make a day of it and schedule curbside pickup and enjoy a scenic drive through wine country.
Vineyard Vixen Holiday Tip
If you need cute wintery outfit ideas, put on the Hallmark Channel, and make note of the ensembles that make you go "ooooh". It doesn't matter which movie, they're all the same (just kidding… sort of), but the wardrobes are incredibly festive and you probably already own all the pieces needed to create some fabulous holiday looks.
Featured Upcoming Events

Want to see your events featured in our newsletters?
Subscribe to our Newsletter
Join our mailing list and be one of the first to know about upcoming local events.