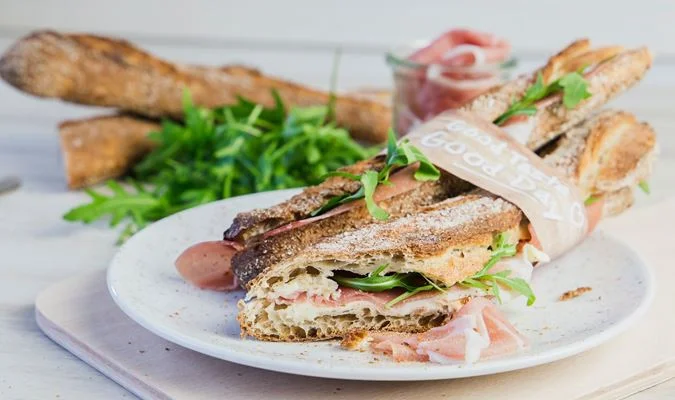 Simplicity Prosciutto and Brie Sandwich
An elegant, yet simple sandwich for your next picnic...
Ingredients
1 Fresh baked baguette
1/2 lb Prosciutto di Parma
1/2 lb Brie thinly sliced
4 tsp Sweet cream butter at room temperature
1 c Baby Arugula
Salt & Pepper
Preparation
Cut baguette in half to make two small loaves, then slice each loaf in half lengthwise. Spread butter on each slice of bread. Next sprinkle all over with salt & pepper. On bottom halves, place 4 - 5 slices of brie and then layer with prosciutto, then top each half with arugula. Place top slice of bread over the arugula and serve.
For pretty presentation, I like to wrap each sandwich in a little parchment paper leaving a letting the ends of the sandwich poke out on each side. Then I secure the paper with a little butcher's twine.
Subscribe to our Newsletter
Join our mailing list and be one of the first to know about upcoming local events.