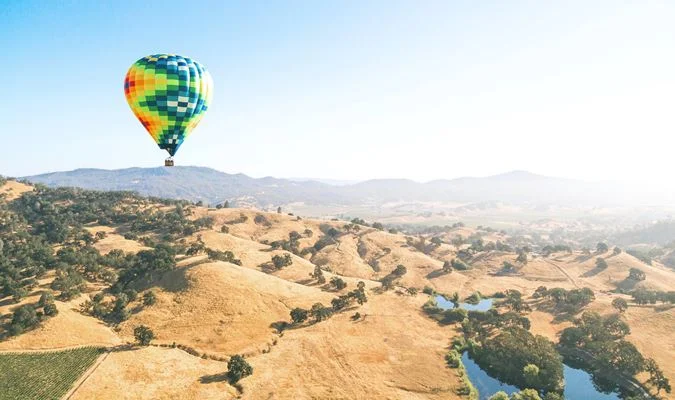 10 Best Things to Do in Napa Valley Besides Wine Tasting 2022
Napa Valley is the premiere destination to go wine tasting, but it also offers plenty of other things to do for everyone in your group.
I grew up in Napa Valley, so I spent many of my first 21 years enjoying all the things you can do in Napa Valley that is not wine tasting. Looking back, it's kind of surreal as we all had the "backlot" access of some of the most famous wineries in the world. At these sacred places we rode our BMX bikes, attended parties, worked on the crushpad or out in the vineyard as we all loved riding around on tractors and ATVs. Napa Valley created many memories for all of us and still enjoy getting out and enjoying what the valley has to offer besides winetasting.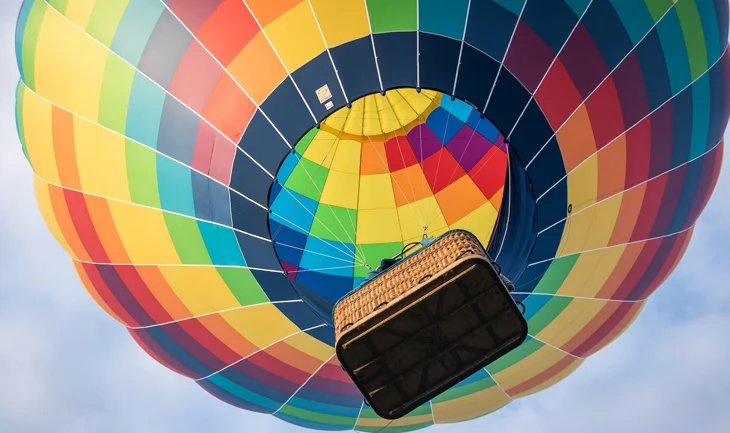 Hot Air Balloon Rides
Take Flight
If you have read some of my other blog articles, you'll already know that hot air balloons always remind me of my youth, growing up in Yountville, California. I used to wake up early on the weekends, sneak out of the house and ride my bike down to Vintage 1870 where they still lift off today. I loved the sounds they make as they blast huge flames to lift them high above the Napa Valley.
If you have never been on a hot air balloon ride, there's few places in the world that will give you the same vistas, especially on a late fall day. The vineyards celebrate harvest with bright hues of green, yellow, orange and red, making for spectacular photos.
Given the backdrop and magic moment, this also makes for a great place to propose-wink, wink!
Sure you have to get up early and pry yourself out of bed, but you'll be thanking yourself after looking through your photos months later. And since most flights take off from Yountville, be sure to grab some espresso and fresh-baked pastries at Bouchon- that's heaven right there.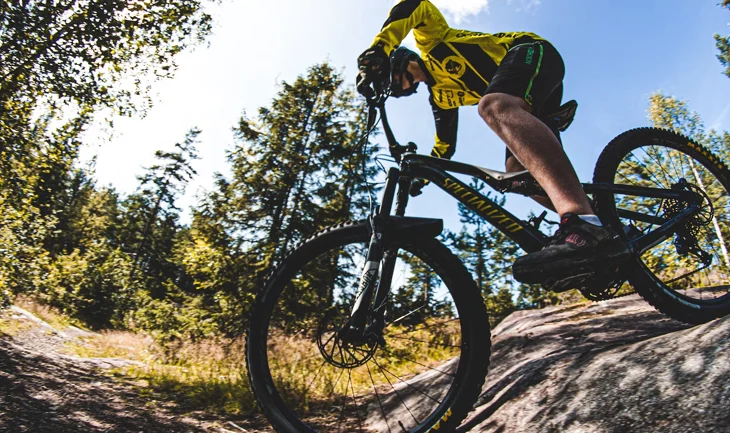 Go for a mountain bike ride in the Napa Valley hills
Tour Napa Valley by Bike
When we were kids, we absolutely terrorized the place on our BMX bikes. Every vineyard was a race track for us. We made our own jumps, rode down from Pacific Union College down to the backroads of St. Helena and in fact Joel Gott has developed his own mountain bike trails that if you are lucky can be granted permission like I did recently.
For those that are not hardcore mountain bikers, there's plenty of fairly flat terrain to get around on. The valley's Vine Trail that runs primarily from Kennedy Park in Napa and on up to Yountville, you are touring through some of the most picturesque parts of Napa Valley.
With the advent of E-Bikes, many of our partners make it even easier to cover more ground than ever before. Simply start peddling and twist the throttle and you are on your way to many smiles ahead.
If you are into mountain biking, you'll love the venturing off on the trails starting at Pacific Union College's airport. Park there in the lot and look behind you as that's the trailhead that you can easily log dozens of miles from beginner level to advanced. If you are really in for a ride, leave a car down in St. Helena and ride from the parking lot all the way down via the backtrails.
Skyline Park in Napa is also another fantastic place to get some serious mountain biking in. You'll find this park in the eastern hills of Napa, which also happens to be the Coombsville AVA that produces some great wines that you'll recognize.
If you have kids tagging along and you want to tire them out, head over to Kennedy Park in Napa. There there's plenty of flat land, playgrounds and a kids' "pump track" that they will have a blast learning how to master the track and compete with local kids. They'll be tuckered out and you'll be happy- you can thank me later.
For those that are a little more advanced and really into road racing, be sure to book a tasting at Clif Family Winery as Gary Anderson, the founder of Clif Bar has a great collection of bike memorabilia. In the summer months, they also offer a wine tasting and bike tour with optional performance road bikes.
Book a Bike Tour of Napa Valley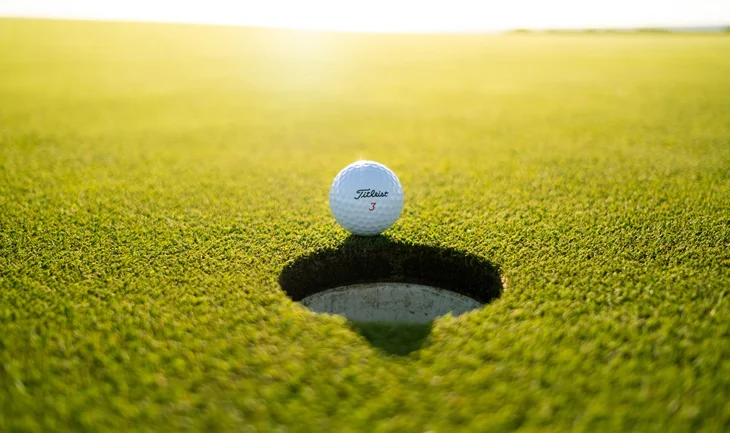 Play a Round of Golf in Napa Valley
Playing A' Round
Sure Napa Valley is legendary when it comes to wines, but many vintners love to take the day off and play a round of golf. Located in Napa, the Silverado Country Club offers two championship courses and is a stop on the PGA tour. There's two other course south of Napa that can also serve as great alternatives; Chardonnay Golf Club and Eagle Vines Golf Club. If you happen to be in Yountville, there's a great course near on the west side, Vintner's Golf Club.

For those like me that play golf for entertainment rather than keeping score, you'll find me at the Golf Course at Kennedy Park. Sad to share the news that the Aetna Springs Golf Course and the Mount Saint Helena Golf Course has permanently closed.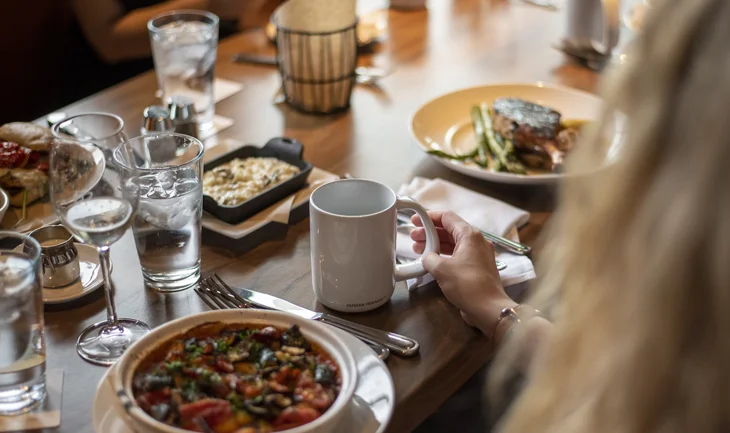 Take a Food Tour in Napa Valley
Indulge Yourself in Culinary Delights
Over the last 20 years, the food scene in Napa has quickly become a very, very close second to the notoriety of Napa's wines. Celebrity chefs will be found milling about the valley either foraging or growing fresh produce in their private gardens. It's obvious that you must book reservations at the most popular restaurants in the valley, but we recommend you book a food tour, yes a food tour.
I also thought this was a weird way to go about it, but what is really cool about these types of experiences is the backstories that are told by your guides while on these adventures that you will treasure the most. Anyone can dine at these restaurants, the stories about the chefs and their restaurants is icing on the cake.
Tour French Laundry's Garden
If you have not spotted this garden where Thomas Keller and his team grow their ingredients for their amazing meals, you'll want to add this to your tour of Napa Valley. Simply head into Yountville, park the car in the Vintage 1870 parking lot and walk north on the walking trail. Just past the Hotel Yountville, you'll find French Laundry on your right and their garden on the left. You are welcome to take pictures, but please respect the property- no sampling, okay?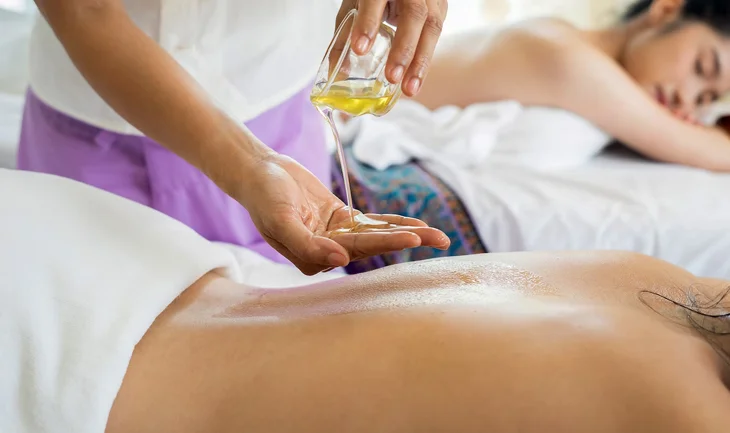 Indulge in a spa treatment at one of the many Napa Valley Day Spas
Reward Your Body, You Deserve It!
It took me a long time to indulge myself in rewarding my body for all that endured over the years with pedicures, massages and yes, facials. Today, I can't go more than 2-3 weeks without getting a pedicure and picking out my latest "sparkly" color to dazzle the world with my flip flops, which I do try and wear as much as possible. It's funny how many people realize my toes are painted and I'm proud to admin I do love sitting in a massage chair at least once a month- and you should, too!
Lucky for you Napa Valley offers plenty of day spas and resorts that allow you to reward your body. Since my home is in St. Helena, I don't like to go far, but there's plenty of day spas up and down the valley for you to book an appointment.
Napa
Rooftop Spa at Archer Hotel
Halehouse Spa at Stanly Ranch
The Spa at Napa River Inn
The Spa at Silverado Resort
Spa Terra at The Meritage Resort
Yountville
B Spa at Bardessono
The Spa at The Estate Yountville
St. Helena
Health Spa Napa Valley
Blush Nails Lounge
Meadowood Napa Valley
Calistoga
Solage
Indian Springs Resort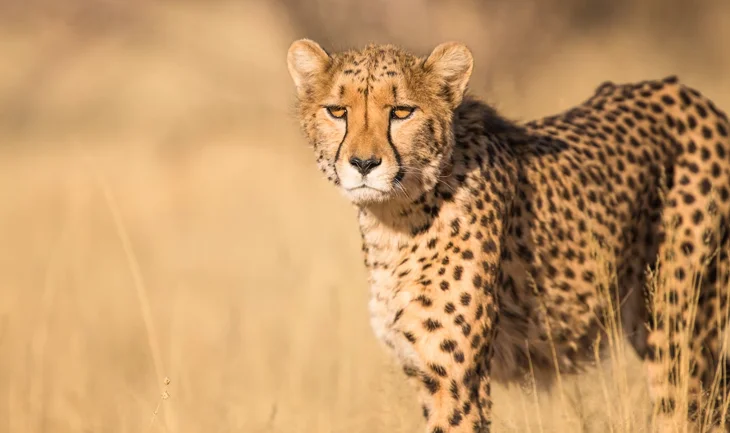 Go on a Safari without experiencing the jet lag!
Where the Antelopes Roam
Now before I go too far into the article, I do have to disclose that Safari West is indeed located in Sonoma County, but it's really not that far from downtown Calistoga. Just head north towards Mark West Springs road and you'll be there in a jiffy.
They offer Day Tripper, Safari Glamping (yes please) and you can actually dine right there amongst the Giraffes, Antelopes, cute Caracals, Cheetahs and plenty of rare birds. Spend the whole day, evening or heck, make it your weekend's basecamp for the ultimate getaway.
Local Insider's Tip
If you have kids in tow, they will especially love this detour as you can also stop by The Petrified Forest on your way back if they have more energy to burn.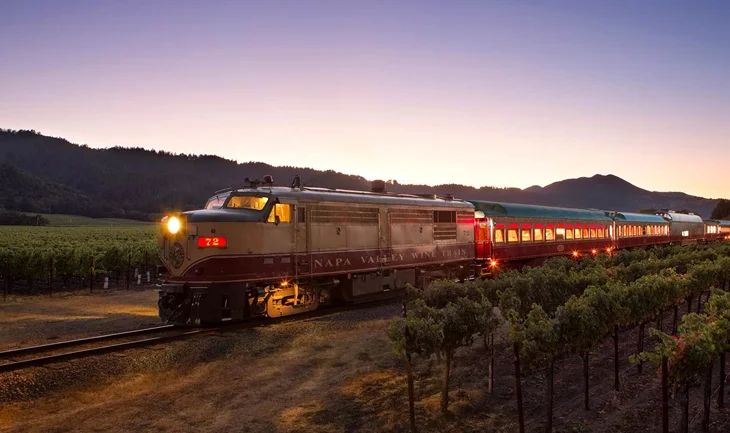 Site back and relax on the fabulous Napa Valley Wine Train
Take a Romantic Train Ride Through Napa Valley
Many people think the Napa Valley Wine Train has been around forever, but it actually only returned in the late 1980's and has been one of the most sought-after attractions in Napa ever since. Many would think the food would be ho-hum, but I have to admit I have been surprised every time I've ridden the train that the food is phenomenal, so don't pass it up. There's various options to ride the train up and down the valley, but I'd recommend the dinner train, specifically requesting to be seated in the Vista Dome coach which allows you an amazing view of the vineyards below. I would recommend booking this in the fall as the colors are breathtaking and best time of the year for magical sunsets.
Book the Napa Valley Wine Train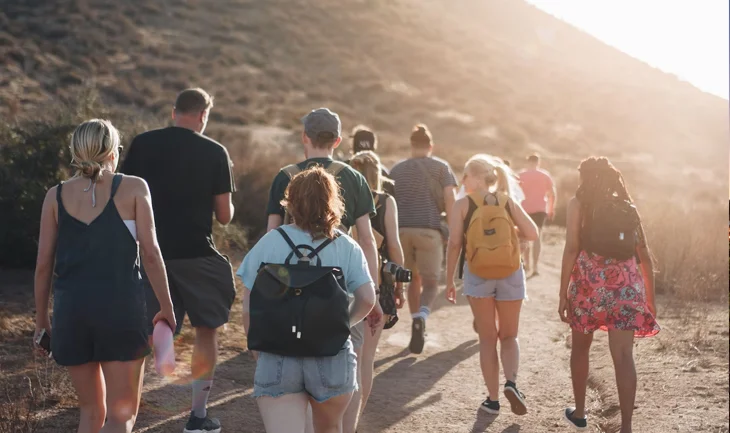 There are hundreds of miles of hiking trails in Napa valley
Pack a Picnic and Go For a Hike
When we were kids we used to pretend to be cowboys and Indians, climbing the many mountains surrounding Napa Valley looking for hidden treasures, hideouts and obsidian arrowheads. We did manage to find the arrowheads which was really cool as a kid. Today, we love to gather friends, load up our water bottles, bring a bottle of wine, a charcuterie plate, some glasses and head for the hills with our dogs in tow.
There's plenty of city, county and state parks to explore if you want to stick to the beaten path, but we enjoy following the mountain bike trails up at Pacific Union college that I mentioned earlier. I recommend getting an early start in the summer months as it can get hot, so be sure to always bring plenty of water, a walking buddy and be sure someone knows where you are heading out from.
If you do want to relax after your hike around Angwin, I'd recommend booking a tasting at CADE Estate Winery which also provides some majestic mountainside views high above Napa Valley.
If you want a guided tour of Napa Valley's trails, then we recommend you hire a skilled guide like Napa Native Tours.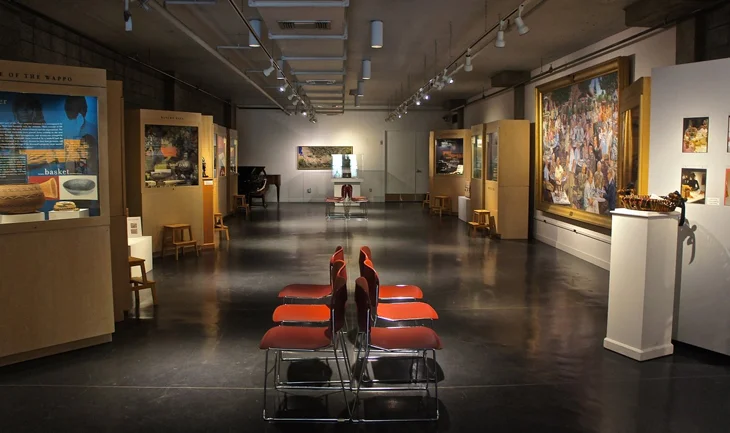 There are plenty of museums to visit all throughout Napa Valley
Soak in History or Gaze at Priceless Art
Whichever you choose, you have plenty of options to escape the hot summer afternoon and seek refuge perusing one of Napa Valley's museums, art galleries and more.
Napa Valley Museum
Hess Persson Estates
Jessup Cellars
di Rosa Center of Contemporary Art
Quent Cordair Fine Art
Sharpsteen Museum
Gordon Huether Studio
Jessel Gallery
Robert Louis Stevenson Museum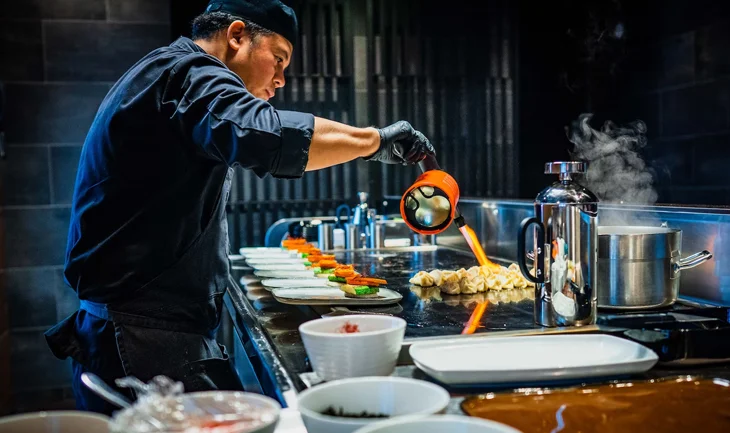 Level-up your cooking skills by booking a cooking class in Napa Valley
Level-up to Impress
One of my previous careers was filming cooking shows which just happened to be right in Napa Valley making it really convenient for me as my commute was short. I had the honor of filming Michael Chiarello's Napa Style for a couple of seasons and dozens of other shows at the Culinary Institute of America at Greystone (also known to us locals as the CIA).
Having to enjoy all the food we cooked definitely didn't help my waste line, but I learned so much from many of the celebrity chefs I got to work with and the chef instructors at the CIA. Lars Kronmark hands down is one of the nicest and most professional chefs I've had the honor of working with. I always enjoy running into at the Napa Valley Roasting Company in St. Helena and catching up.
Okay, back to where I was... there's beginner courses you can sign up for at the CIA's Napa campus (CIA at Copia) as well as nearby at the Silverado Cooking School which I've been to a few times on team building activities- what a blast as I learned how to make one of my favorites, Ricotta Gnocchi.
Upcoming Events
All Regions
Subscribe to our Newsletter
Join our mailing list and be one of the first to know about upcoming local events.