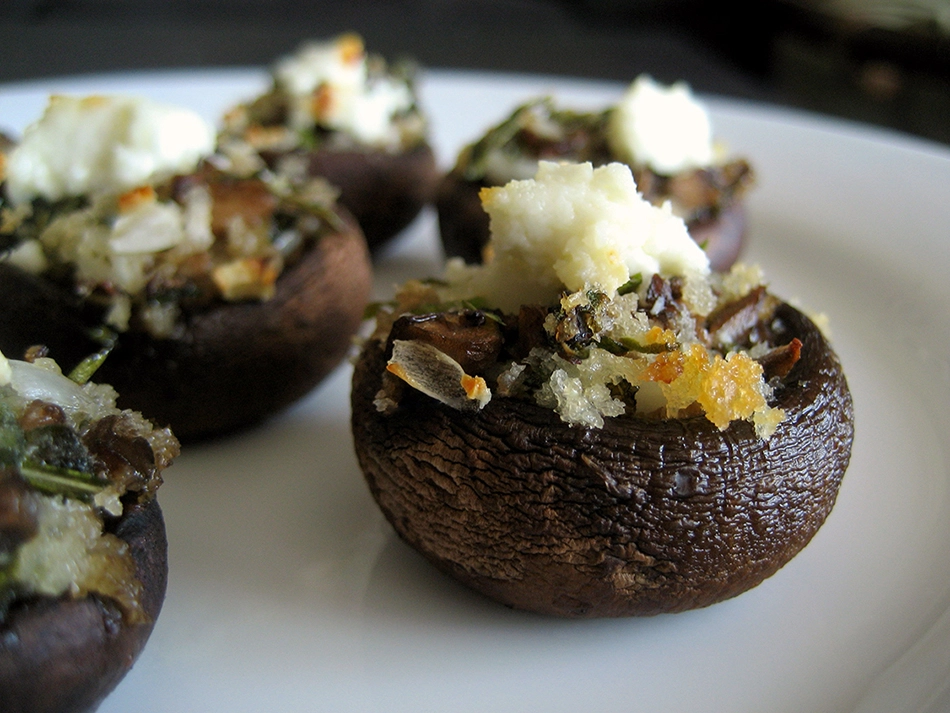 Culinary Adventures•Entertaining
The Definitive BBQ Recipe: Balsamic Glazed Grilled Portobello Mushrooms
Our Balsamic Glazed Grilled Portobello Mushrooms compose a medley of flavors that effortlessly dances with your favorite wines.
As we herald the 2023 vintage, usher in the long weekend, and unveil some o four exclusive wine country finds, we're igniting your culinary passions with this special newsletter. To make your journey even more memorable, we've uncovered hidden gems and handpicked two exquisite BBQ recipes just for you.
Labor Day: A Toast to Hard Work and the End of Summer
Labor Day weekend is a cherished tribute to the diligent spirit of individuals nationwide. It's a moment to unwind, relax, and cherish the company of cherished friends and family. And as the summer sun prepares to bid adieu and the rich autumnal colors paint wine country, there's one last hurrah to celebrate - Labor Day weekend. What better way to honor this tradition than by hosting a BBQ soirée that caters to the discerning palates of friends and family- time to rejoice, the 2023 vintage is here!
This Labor Day, elevate your BBQ repertoire with an unforgettable dish that caters to both vegetarians and meat enthusiasts alike. Our Balsamic Glazed Grilled Portobello Mushrooms compose a medley of flavors that effortlessly dances with your favorite wine.
Ingredients
4 large Portobello mushrooms
1/4 cup balsamic vinegar
3 tablespoons olive oil
2 cloves garlic (minced)
2 teaspoons fresh thyme (chopped)
Salt and pepper to taste
1/4 cup crumbled goat cheese
Fresh parsley (for garnish)


Instructions
1. Cook the 5-minute mashed potatoes according to the package's instrucitons.
2. Clean the Portobello mushrooms and remove the stems.
3. In a bowl, whisk together the balsamic vinegar, olive oil, minced garlic, chopped thyme, salt, and pepper.
4. Brush the marinade generously onto both sides of the mushrooms.
5. Preheat the grill to medium-high heat.
6. Grill the mushrooms for about 4-5 minutes on each side, until tender.
7. During the last few minutes of grilling, sprinkle crumbled goat cheese over the mushrooms to melt slightly.
7. Remove from the grill, place a dollop of mashed potatoes, then garnish with fresh parsley and serve.
Wine Pairing: A Crisp Rosé
When it comes to pairing with the Balsamic Glazed Grilled Portobello Mushrooms, a delightful and refreshing choice is a crisp rosé wine. The acidity and fruit-forward notes of a well-balanced rosé perfectly complement the earthiness of the mushrooms and the tangy balsamic glaze.
Toast to Togetherness and Good Times
This Labor Day, let your BBQ spread transcend the ordinary and embrace the extraordinary. Raise your glasses to the camaraderie of friends, the joy of family, and the beauty of a summer that bids farewell in style. Let the flavors of the Balsamic Glazed Grilled Portobello Mushrooms and the elegance of a well-chosen rosé wine create memories that linger long after the last embers of the grill have cooled.
As the sun sets on another magnificent summer, let us revel in the simple pleasures of life - good food, great wine, and even better company. Happy Labor Day!
Subscribe to our Newsletter
Join our mailing list and be one of the first to know about upcoming local events.