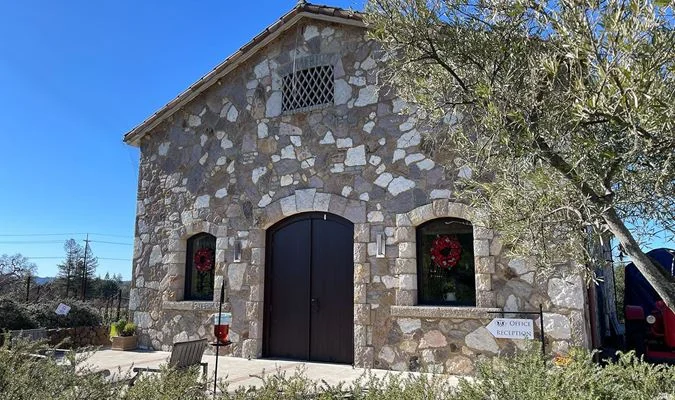 Wine Country | Where Lasting Memories & Friendships Are Made
You can travel long and far to get that ultimate wine tasting experience, but you'll be pleasantly surprised as what's waiting for you at nearby urban tasting room locations.
As founders of CellarPass, we have had the distinct pleasure of growing up in wine country. We rode our BMX bikes through the vineyards without having a thought that 100-point wines were grown in that now-famous vineyard block. The old stone building you would pass on your way to school was filled with stories going back hundreds of years. Honestly, you really don't realize how special this place is until much later in life.
Napa Valley for me is where my friends' parents were renowned farmers, vintners and everything in between. Their names appeared as names of labels or winemakers on backs of wine bottles. You never gave it a thought as Napa Valley only until the last 20-25 years has become the iconic destination that we all know today.
Graduating from St. Helena High School in a senior class that was barely 90 people is really unheard of for most people these days as most schools are bursting at the seams with overcrowded classrooms, mobile classrooms scattered around the campus, losing many of the "hands on" classes we all loved. Mention either HomeEc or shop class is something that will only have your kids looking at you strangely. It was part of the curriculum because these are the skills that most of us would need later out on the farm or our careers in the industry.
Heck, I still vividly remember making acrylic ashtrays in shop class being it was a class assignment. We were graded on how symmetrical it was and how smooth the edges were really dates me. Anyways, as we all grew older, many of my friends carried on the family tradition, assuming the responsibilities of their parents as they retired, leading the winery for the next generation of visitors to enjoy and learn about their sustainability and family lore.
And what always brings a smile to my face each time I arrive at a winery is the familiar faces welcoming you. That's what makes this place special for me- and will do doubt do the same for you. Nikki Lincoln at Krupp Brothers Estate in Napa Valley is one of those familiar faces.
This week was extra special for me as the Vineyard Vixen and I had the opportunity to reconnect with old friends, tour the properties that we've always loved to share with our friends and share some of the Napa history of our own over a few glasses of wine. On this visit, it's like the last 3 years was just a couple of days. The nostalgia of hugging old friends and standing side by side as we toured properties and tasted through wines felt so natural again. This is the wine tasting experience I grew up with, absolutely adore and so glad it's back!
And what makes wine country so special is that it doesn't matter if you were raised here, or you discover this special place later in life. wine country can make for the perfect backdrop for you where lasting friendships and memories can be made. We have so many exciting events planned for this year.
We're amped to share those with you, which we hope you will join us and make lasting memories together. If you are in Napa Valley on Saturday night, join us for Karaoke at the Yountville International Short Film Festival. Thursday's opening night and subsequent late night dinner rubbing elbows with filmmakers at Bouchon was an over-the-top-VIP experince. This Saturday will no doubt be a blast!
Over the coming weeks, our blog series will introduce you to some of our special destinations that we know you'll love- and make lasting friendships and memories. We hope you add a few of them to your itinerary and share your experiences on social media.
Properties That Will Delight
Featured Special Events
Subscribe to our Newsletter
Join our mailing list and be one of the first to know about upcoming local events.