CellarPassTV with Furthermore Wines and Legendary Liberty Ducks
San Francisco,CA
Join us for CellarPass TV, broadcasting Monday & Thursday from 6PM - 7PM Pacific. In this episode, we'll get exclusive interview with Furthermore Wines and Jennifer Reichardt of Liberty Ducks. Plus Somm to the stars, Christopher Sawyer & Chef Frank Miller.
Event Details
Attention Duck Nuts! We've got a mouthwatering episode for you. Jennifer Reichardt of Sonoma County Poultry home of legendary Liberty Ducks is joining us and will share what she loved most about growing up in Sonoma County, being a 5th generation duck farmer and why the cult like following of her family's ducks.
Nothing pairs with duck quite like Pinot Noir and Futhermore Wines has curated an unbelievable collection of wines from Russian River to Santa Rita Hills that will knock your socks off.
Chef Frank Miller will be sharing his delicious recipe and pro tips on preparing duck. Join us, Sommelier to the stars, Christopher Sawyer and Chef Frank Miller for a fun and informative broadcast. So put on your comfy pants, open a bottle of your favorite Futhermore wine and sip along with us!
Furthermore Wines
Having discovered our love of wine in the 90s, particularly for Pinot Noir, our mission back then was to begin conducting a long term study of how Pinot Noir expresses itself regionally throughout California, particularly in areas influenced by coastal climates. All these years later, it is still our mission.
People often ask us where the name Furthermore came from. We like to say that the name alludes to the never ending dialog that we engage in as we explore the ethereal beauty and diversity of Pinot Noir, and how its expression in the glass is easily affected by the place where it is grown and the special circumstances of each vintage.
Chad Richard, Proprietor Furthermore Wines
A seasoned technology executive with over 25 years experience creating and marketing innovative products to mass consumer audiences. Areas of focus have included: internet services, operating systems, local & maps, search, photos and entertainment.Chad joined Yelp in 2015 where he oversees partnerships and M&A.

Prior to Yelp, Chad was at Apple as Senior Director of Worldwide Product Marketing for six and a half years, focused on Apple's internet services and operating systems. Prior to Apple, he cofounded and was CEO of Simple Star, a photo and video sharing services company that created PhotoShow and was acquired by Roxio in 2007. Chad was hired by Macromedia as Executive Producer and helped to spin out the online entertainment portal Shockwave.com which was acquired by MTV Networks.
Christopher Sawyer, Award-winning Sommelier
Christopher Sawyer is an internationally-renowned sommelier, wine educator, journalist, consultant, critic and public speaker: He travels the world following trends in wine and participating as a VIP judge in the world's top wine competitions, and has been featured in a wide range of national media, including USAToday, MSN, NBC, ABC, CBS, Redbook, The Hollywood Reporter, Maxim, National Geographic Traveler, CNN and Esquire. You can learn more about Chris' world travels as an award-winning Sommelier on his website.

Chef Frank Miller, Private Chef to the Stars
Private Chef to the Stars - Chef Miller serves love one plate at a time cooking from private jets, tour buses and presidential suites. Lover of Terroir. The essence of his choice of cuisine is the accumulation of over 30 years of culinary experience that has encompassed restaurant, hotel, catering, personal chef, entertainment events, film production and professional sports.

Chef's clients are the A-list celebrities and legendary sports players as he's worked for a multitude of high profile clientele including celebrities, athletes, dignitaries, royal families, entertainment and music moguls.


Featured Wines
Purchase our featured wines and have them shipped to your door in time for our broadcast and toast along with us!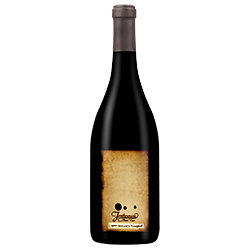 2016 Nevina's Vineyard, Sonoma Coast, Pinot Noir
Our estate vineyard outside of Occidental is less than 6 miles from the ocean at an elevation of 1,300 feet. It was planted in 2002 with 777 Dijon clones by Sonoma Coast pinot pioneer Scott Zeller.
An additional block of 667 clones was added in 2012. This elegant Pinot Noir leads with aromatics of black bramble fruits leading into a palate full of cranberry and dark cherry.
Purchase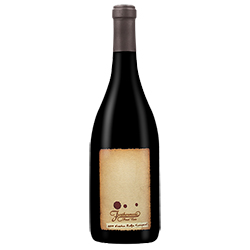 2016 Graton Ridge Vineyard, Russian River Valley, Pinot Noir
Fresh on the nose with fragrant aromas of cherry, red currant and raspberry with a spice reminiscent of black tea and dried orange peel. The palate includes flavors of raspberry, blackberry and chocolate covered cherry. Great acidity and a subtle minerality reminiscent of wet river rock.
Purchase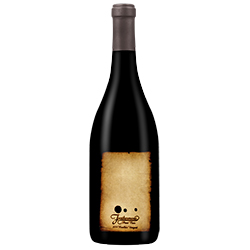 2016 Rosella's Vineyard, Santa Lucia Highlands, Pinot Noir
Located east of Monterey Bay, this vineyard has foggy mornings, breezy afternoons and a long drawn out growing season. The vineyard is farmed by SLH legend Gary Franscioni, whose family has been farming the Salinas Valley for over one hundred years. Our 2015 Rosella's has a velvety raspberry palate with a hint of blood orange and alluring floral aromas.
Purchase