CellarPassTV with Rob Lloyd of Lloyd Cellars and Chris Sawyer Sommelier
San Francisco,CA
Join us for CellarPass TV, broadcasting Thursdays from 6PM - 7PM Pacific. Pour yourself a glass of your favorite Lloyd Cellars wine and join us for lively conversation.
Event Details
It is with great pleasure that we look forward to introducing you to our dear friend and one of Napa Valley's most notable Winemakers, Rob Lloyd proprietor and co-founder of Lloyd Cellars.
After graduating from the University of California, Irvine, with an Economics degree, Rob moved to the Napa Valley, where his mother had recently settled. While she provided the location, it was his father's love of California Chardonnay that pushed his career in the direction of this classic varietal. Working in the tasting room and harvest nightshift at Cakebread further sparked his interest in the wine business.

After graduating from UC Davis in 1999, he landed a position as Enologist and then Assistant Winemaker at La Crema Winery in Sonoma County. Rob later became the Assistant Winemaker at Napa Valley's Rombauer Estate from 2001 to 2003, the Associate Winemaker from 2003 to 2006, and Winemaker from 2006 to 2008. Ready to make wines the way he prefers, Rob and his wife Bonnie established Lloyd Cellars and Prescription Vineyards.

Rob's love of music has also informed the brand positioning of Lloyd Cellars and Prescription Vineyards. From hosting their first tent at Napa Valley's Bottle Rock Festival to being a regular sponsor of MUSEXPO: The United Nations of Music & Media in Hollywood. More engagement with wine consumers via music is in the works.
Christopher Sawyer, Globetrotting Sommelier
Is an internationally-renowned sommelier, wine educator, journalist, consultant, critic and public speaker: He travels the world following trends in wine and participating as a VIP judge in the world's top wine competitions, and has been featured in a wide range of national media, including USAToday, MSN, NBC, ABC, CBS, Redbook, The Hollywood Reporter, Maxim, National Geographic Traveler, CNN and Esquire. You can learn more about Chris' world travels as an award-winning Sommelier on his website.

Featured Wines
Purchase our featured wines and have them shipped to your door in time for our broadcast and toast along with us!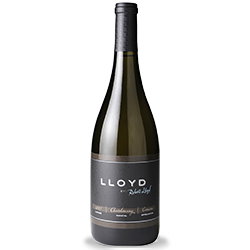 2019 Lloyd Chardonnay
Layers of tropical fruits, pear and apple are supported by rich notes of vanillin leading into a powerful and succulent finish.


PURCHASE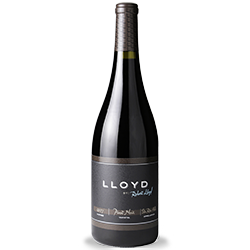 2017 Lloyd Pinot Noir, Sta. Rita Hills
Powerful notes of brambly fruits, cola and spice are backed by toasty oak providing exceptional depth, length and texture.



PURCHASE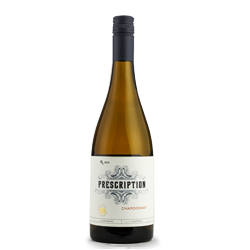 2018 Prescription Chardonnay
Lively aromatics of high toned citrus, lemon peel, tropical fruits and fresh cream lead into a refreshing and mouthwatering palate.