CellarPassTV with Spottswoode Estate and Chris Sawyer Sommelier
San Francisco,CA
Join us for CellarPass TV, broadcasting Wednesday from 6PM - 7PM Pacific. Pour yourself a glass of your favorite Spottswoode wine or whatever you have in your cellar.
Event Details
We are overjoyed to introduce Beth Novak Milliken and Lindy Novak of Spottswoode Estate located in St. Helena California on this very special holiday edition of CellarPassTV.
A legacy of love is what best describes Spottswoode. The historic estate is distinguished by the pre-prohibition Victorian home that graces the Spottswoode Estate wine label today has a long and colorful history dating back to 1882. The estate was acquired by Mary and Jack Novak in 1972 with a dream... which was carried on by Mary and her daughters.
We'll meet the wonderful Novak women behind Spottswoode and chat about favorite holiday traditions, recipes and of course their incredible wines.
Beth Novak Milliken, President of Spottswoode
Moving to Napa Valley with her parents in 1972, Beth grew up surrounded by the vineyards. Like her four siblings, Beth's chores included tasks like suckering the vines and cleaning out the emitters. While her youth in Napa Valley may have planted the seed for her future, ironically, it was a year spent studying abroad in Europe that made her begin thinking about a career in wine.

Lindy Novak, Spottswoode Marketing Ambassador
The eldest of the five Novak children, Lindy was 15 when she moved to Napa Valley with her family. A part of the emerging Napa Valley wine community, Lindy's friends included the children of the Shafers and Chappellets, and she occasionally babysat the Duckhorn and Beckstoffer children. Summers were spent helping out around the Spottswoode Estate with her siblings, playing tennis, and going to concerts at the Mondavi Winery.

Christopher Sawyer, Globetrotting Sommelier
Is an internationally-renowned sommelier, wine educator, journalist, consultant, critic and public speaker: He travels the world following trends in wine and participating as a VIP judge in the world's top wine competitions, and has been featured in a wide range of national media, including USAToday, MSN, NBC, ABC, CBS, Redbook, The Hollywood Reporter, Maxim, National Geographic Traveler, CNN and Esquire. You can learn more about Chris' world travels as an award-winning Sommelier on his website.
Featured Wines

Purchase our featured wines and have them shipped to your door in time for our broadcast and toast along with us!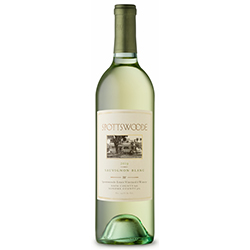 2019 Spottswoode Sauvignon Blanc
Highly acclaimed and considered one of the "Super Sauvignons" (a term coined by wine writer Karen MacNeil to describe a rare class of wines considered to be among the world's utmost expressions of this noble grape), Spottswoode's exceptional, classically styled Sauvignon Blanc has been produced since 1984.
ACQUIRE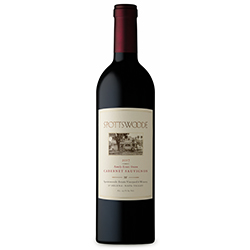 2017 Spottswoode Estate Cabernet Sauvignon
The 2017 growing season was one of extremes. The year began with a welcome wet winter after a five-year drought, only to be followed by hail in June and a very hot summer. Catastrophic wildfires broke out in early October, the day after we had finished picking our Estate fruit.
In spite of the weather extremes, we crafted an honest and truly exceptional expression of our site in 2017, and we attribute this to the resilience of our Estate Vineyard. This resilience is a function of our long-term responsible stewardship of the land, which we farm with the greatest sensitivity, intentionally building health into the entire system.
ACQUIRE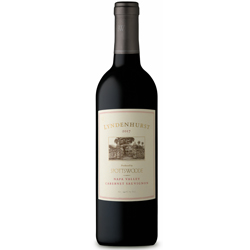 2017 Lyndenhurst Napa Valley Cabernet Sauvignon
Lyndenhurst was one in a succession of names given to the estate that became known as Spottswoode in 1910. Fragrant linden trees that surrounded a gazebo in the late 1800s provided the inspiration for the name, which also embellished the beautiful arched gate at the entrance to the Estate. Although only the center pole of the gazebo remains, the linden trees still bloom in the Estate gardens today.