CellarPassTV with Tom Davies of V Sattui Winery
San Francisco,CA
Join us for CellarPass TV, broadcasting Thursday from 6PM - 7PM Pacific. In this episode, we welcome Tom Davies of V. Sattui Winery and Somm Christopher Sawyer
Event Details
Join us for another fascinating episode on CellarPass TV featuring Tom Davies of legendary V. Sattui Winery located in Napa Valley.
V. Sattui Winery stands today as the result of hard work, dedication, and the extraordinary vision of two men who happen to be related. Vittorio Sattui started the business in 1885 after emigrating from Genoa, Italy. The law-abiding Vittorio was forced to shut down when Prohibition went into effect, and the winery would lay dormant until 1976, when Vittorio's great-grandson, Dario, would realize his dream of resurrecting the family business in the town of St. Helena in Napa Valley.
Order your tasting kit today and prepare to sip a little of history with us. You won't find these wines on grocery store shelves. Scroll down to purchase.
Tom Davies V. Sattui Winery
Tom has always loved wine, and even hosted wine dinners with friends when he was in college. A native of Palm Springs, California, Tom Davies graduated from Chico State University in 1979 with a degree in Business Management. He was so committed to getting into the wine business, he slept in a tent at the State Park in the Napa Valley to save money while searching for work. Impressed with his attitude and enthusiasm, Dario Sattui hired him in the summer of 1980 at $5 an hour to work in V. Sattui Winery's tasting room and cellar. Tom was among the first 10 employees hired at V. Sattui. His great business sense and knowledge of the wine industry propelled him to the top at V. Sattui. Tom is now President and Part-Owner of V. Sattui Winery.

Christopher Sawyer, Award-winning Sommelier
An internationally-renowned sommelier, wine educator, journalist, consultant, critic and public speaker: He travels the world following trends in wine and participating as a VIP judge in the world's top wine competitions, and has been featured in a wide range of national media, including USAToday, MSN, NBC, ABC, CBS, Redbook, The Hollywood Reporter, Maxim, National Geographic Traveler, CNN and Esquire. You can learn more about Chris' world travels as an award-winning Sommelier on his website.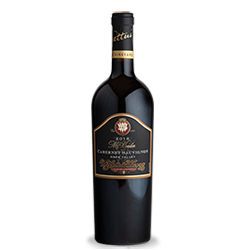 2016 Mt. Veeder Cabernet Sauvignon
The 2016 Mt. Veeder Estate Cabernet Sauvignon opens with sensual notes of lavender, sandalwood and black fruit that meet hints of black tea and savory fresh herbs. The full-bodied palate reveals layers of ripe blackberries, juicy black cherries and plum with a frame of deftly applied oak. The tannins are focused and firm, and the finish long and lingering.
PURCHASE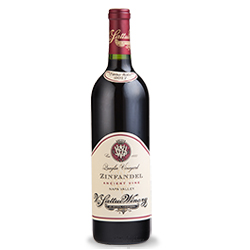 2018 Quaglia Vineyard Zinfandel
This Ancient Vine Zinfandel is rich and spicy, with dusty oak tannins and lingering fruit. This Zinfandel is sourced from a tiny vineyard in the middle of our town, St. Helena.







PURCHASE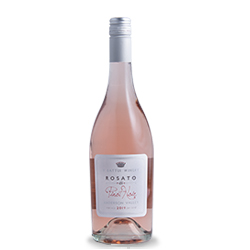 2019 Rosato di Pinot Noir
This elegantly delicate pinot rosé wafts with fresh cherries, honeysuckle and apricot with a hint of rose petal, mint and sandalwood perfume. Wet your whistle sip after sip with this dry, smooth and bright Provencal-style wine.