Join us for an Instagram Live Tasting
Oakville,CA
Sauvignon Blanc Virtual Wine Tasting with Director of Winegrowing Cameron Parry
Event Details
Homeschooling isn't just for kids! What better way to learn about wine than from a winemaker? Join Groth Director of Winegrowing Cameron Parry on Instagram Live for a virtual tasting focused on our Napa Valley Sauvignon Blanc. Learn the impact microclimates have on varietal character, the Groth approach to farming and winemaking, the role Semillon plays, serving and food pairing tips, and more.

Register ahead of time to have your questions answered during the live broadcast!
Featured Wines
Featured wines: 2018 Sauvignon Blanc | 2019 Sauvignon Blanc (sneak peek for May wine club shipment)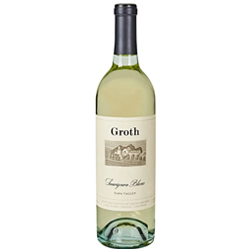 2018 Sauvignon Blanc, Napa Valley
The bright tropical and floral aromas along with the juicy sweet citrus flavors and big lush mouthfeel of this 2018 Sauvignon Blanc will be an excellent complement to fish tacos topped with mango salsa. It also pairs beautifully with warm afternoons sitting by the pool.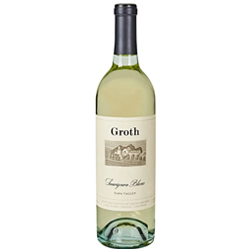 2019 Sauvignon Blanc, Napa Valley
Our Sauvignon Blanc is produced from grapes grown in various micro climates of the Napa Valley. The warmer Napa Valley micro climate gives us grapes with melon and citrus characteristics in both aroma and flavor.
The cooler areas of Napa Valley provide fruit with a solid, crisp backbone that gives the wine an exciting liveliness and balances the rich creaminess from "sur lie" aging.
Purchase