Feature highlights
CellarPass offers enterprise-level scalability and flexibility to manage any size or type of live event- film festivals, beer festivals, concerts, wineries, distilleries and large-scale events.
Tools Pros Use
Flexible, safe, secure and PCI Compliant.
Stay in Touch
Instant confirmations, scheduled reminders and surveys.
Engage Customerse
Get found and keep them coming back with events and engaging offers.
Track Performance
Professional reports and dashboards keep you in touch with the bottomline.
Works with Yelp®
Promote bookings to over 200M Yelp® users through your business listing.
System Integrations
Integrated with many leading 3rd party eCommerce, CRM and club systems.
Who we can help
CellarPass offers enterprise-level scalability and flexibility to manage any size or type of live event- film festivals, beer festivals, concerts, wineries, distilleries and large-scale events.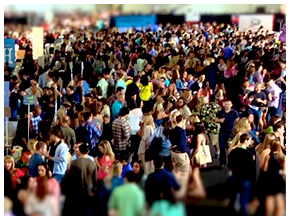 Grand Tastings
Our ticketing platform makes it easy to sell tickets tasting events hosted by regional groups or individual producers.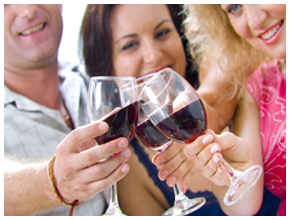 Club Pick-up Parties
Whether your pick-up party is a free benefit or not, guest check-in will be a breeze with our iPad app.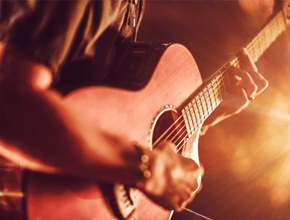 Food Pairings
By offering an elevated experience, like food pairings, you attract more affluent guests.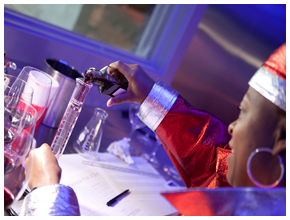 Educational Programs
Guests who seek to learn more about wine, make reservations for education-based tours and experiences.
Additional benefits
For pennies on the dollar, you gain immediate access to industry veterans that know the ingredients to a operating a successful tasting room and producing sold-out events.
Search Rankings
Our SEO experts keep us at the top of popular search engine rankings, referring fresh guests to you.
Publish To Many
Instantly publish your schedule and upcoming events to your website and our network partners.
Live Chat
A successful referral service that books reservations & sells tickets exclusively to our featured listings.
3rd Party Bookings
CellarPass makes it easy for drivers, hotelliers and tour operators to book on behalf of their guests, 24/7/365.
Mobile Market
The CellarPass mobile app's GPS feature, you can capture lost opportunity from guests already in the area.
Consulting
Do you need assistance with designing new offerings? Our team of experienced industry veterans can help.
Reservation statistics
You'll be surprised how much opportunity you are missing when you don't accept reservations online.
Looking to Reserve Immediately

Book After Hours

Repeat Visitors

Mobile Bookings
Why Business Choose CellarPass?
When FREE is not exactly free
Other guest management platforms offer their service for free by selling or leasing your customer data to other companies, who in turn market their products and services to your guests, ultimately hurting your sales.
CellarPass charges a small fee to maintain our committment to protecting your customer relationship so that your customers stay as your customers.
So you have to ask yourself, why take the risk?
Automated customer synchronization and club discounts
No other guest management platform designed for the fine beverage industry offers more integrations with leading CRM, Point of Sale and eCommerce solutions than CellarPass.
By integrating with Salesforce, Vin65, Granbury Solutions, bLoyal, over the phone. Vintegrate, Google Analytics and other popular 3rd party solutions, you can make informed business decisions, more quickly.
When guests can book reservations online, your hospitality team is better prepared, allowing them to focus on providing a flawless guest experience.
Happier guests lead to better online reviews on Yelp®, TripAdvisor®, Facebook®, Twitter® and other popular social media channels.
And the bonus is that every guest booked through CellarPass receives an invite to our own post visit survey that allows you to track the guest review all the way back to the specific guest, date, time, host and experience booked.
Our unique, single, sign-on User account allows your customer service and hospitality teams to easily switch from one destination to another, eliminating the need to manage multiple user accounts. Perfect for corporations that own multiple destinations.
This saves times while providing s a better customer service experience when booking guests, drivers, concierges and tour operators over the phone. No other guest management platform is entrusted by more Fortune 500 companies than CellarPass!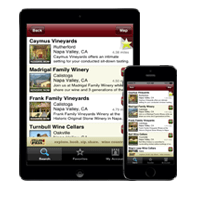 Native iOS App
Over 70% of our mobile and tablet searches originate from an iOS device, CellarPass offers a native IOS app available designed to make booking reservations quick and easy.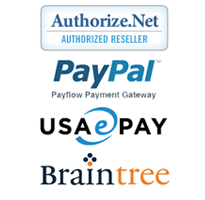 Secure, Payment Gateways
By integrating with one of our supported payment gateways, you can request guests to pay for their tour or tasting fees ahead of their arrival. Read More
Start accepting reservations or selling tickets to your next event is NOT a long a difficult process.
We offer online training and support programs to make sure our partnership is a success, today and from years to come.
Affiliate Network
CellarPass has established more key strategic referral partnerships with leading local and national travel portals than any other guest management platform for the fine beverage industry, giving you instant access to millions of users.
By signing up for CellarPass, your brand will be seen by more eyeballs from Yelp®, Google, Bing, YP.com, VisitNapaValley.com and other popular travel portals, significantly increasing your opportunity to attract new guests.
By offering the convenience to book reservations through your own website, you'll see an increase in bookings from concierges, hotelliers, tour operators and drivers.
Our Philosophy
The moment you signup for CellarPass, we become an active partner with your company to attract and refer qualified guests from around the world.
Then our platform goes to work by making it easy for guests to book reservations to your tours & tastings, or to purchase tickets to your special events.
And the more we get to know your business, the better our service integrates with yours as we become a virtual extension of your sales and hospitality teams.
Testimonials
CellarPass sends us case buyers, not browsers, which is really important for small-lot producers like me.

We couldn't think of a better company to partner with on our special events. CellarPass' reach into the fine-beverage market delivers.
Our Partners
Our valued partnerships help extend our service by promoting bookings on these popular websites.
Have a question or want to get started?
Our team of seasoned industry professionals are here to answer any questions. Monday - Friday, 9am - 5pm (pacific)
(855) 423-4448